Russian President Threatens to Punish Officials for Space Failures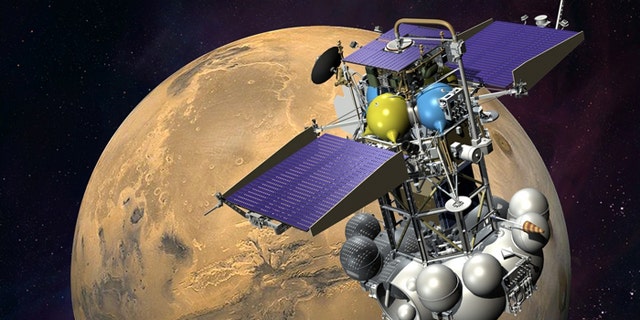 NEWYou can now listen to Fox News articles!
MOSCOW – The Russian president threatened to punish those responsible for the country's recent space failures, which included the botched launch of a Mars probe earlier this month.
Dmitry Medvedev warned that the space officials responsible could face heavy fines or even criminal penalties, the Ria Novosti news agency reported.
"The latest failures [in the space industry] seriously harm Russia's competitiveness," he said. "This means that we need to conduct a serious analysis and punish those responsible."
Russian space agency Roscosmos faced several mishaps over the past 11 months.
Last December, a rocket failed to put three Glonass-M satellites into orbit, costing the state 4.3 billion rubles ($138.1 million).
Several space officials were fired after another mishap in February, in which a booster rocket carrying a military satellite failed to launch.
There were a further two space mishaps in August -- a rocket lost a prized satellite designed to provide digital TV and secure government communications, and a week later, a malfunction prevented a cargo spacecraft from reaching orbit. Its debris fell in south Siberia.
Earlier in November, Roscosmos admitted that it had given up hope of regaining contact with the Mars probe Phobos-Grunt, which was placed in the wrong orbit after a botched launch, and feared that it might crash back down to Earth in January. The European Space Agency later announced it had established some contact with the probe.