Russia considering moon base with NASA, space chief says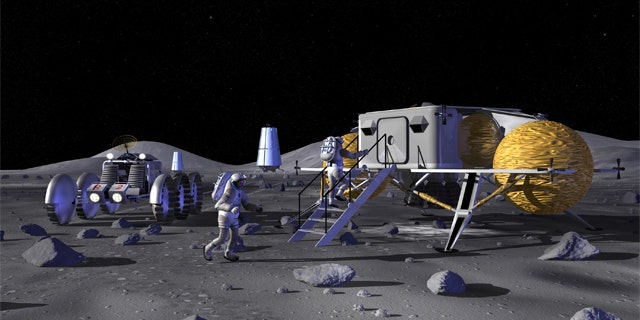 NEWYou can now listen to Fox News articles!
Russia is talking with the US and Europe on plans to create a manned research base on the moon, the head of the Russian space agency Roscosmos said Thursday.
Roscosmos is discussing the possibilities for a permanent moon base with officials from NASA and the European Space Agency, the agency's chief, Vladimir Popovkin said.
"We don't want man to just step on the moon," Popovkin told Vesti FM radio station, according to the Ria Novosti news agency. "Today, we know enough about it, we know that there is water in its polar areas ... we are now discussing how to begin [the moon's] exploration with NASA and the European Space Agency."
He said the plan was either to set up a base on the moon or launch a station to orbit around it.
Russia also is planning to send two unmanned mission to the moon by 2020, Popovkin said.
The comments come after a string of high profile space failures by the Russians. On Sunday, the doomed Mars probe Phobos-Grunt plummeted to earth following a malfunction.
It was the latest mishap for Roscosmos and came after Russian president Dmitry Medvedev threatened to punish those responsible for previous space failures, which included the loss of satellites and botched launches.