Rotting dead whale had 13 pounds of plastic inside stomach, official says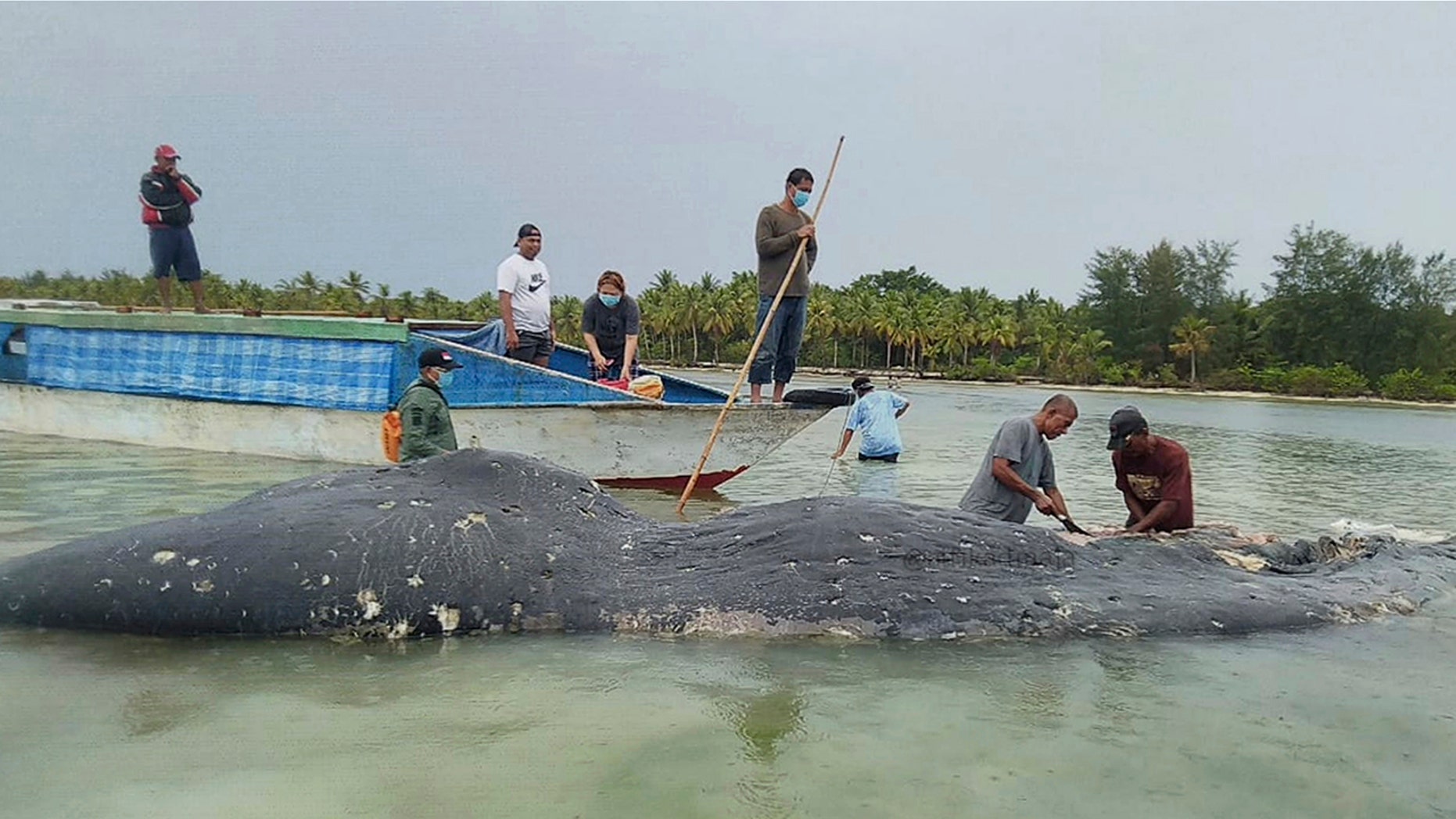 Park officials were shocked to discover 13 pounds of plastic waste inside the stomach of a dead whale that recently washed ashore in Indonesia.
The rotting 31-foot carcass was discovered at Wakatobi National Park in Southeast Sulawesi late Monday. Rescuers intervened after hearing villagers were beginning to butcher the dead whale, park chief Heri Santoso said.
The animal's stomach contained 115 plastic cups, four plastic bottles, 25 plastic bags, two flip-flops, a nylon sack and more than 1,000 other assorted pieces of plastic. Researchers from wildlife conservation group World Wildlife Fund (WWF) and the park's conservation academy recovered the items, Santoso added.
SPERM WHALE SWALLOWS 64 POUNDS OF TRASHH, DIES OF 'GASTRIC SHOCK'
"Although we have not been able to deduce the cause of death, the facts that we see are truly awful," Dwi Suprapti, a WWF Indonesia marine species conservation coordinator, said.
It wasn't immediately clear if plastic consumption was the cause of the whale's death, Suprapti said.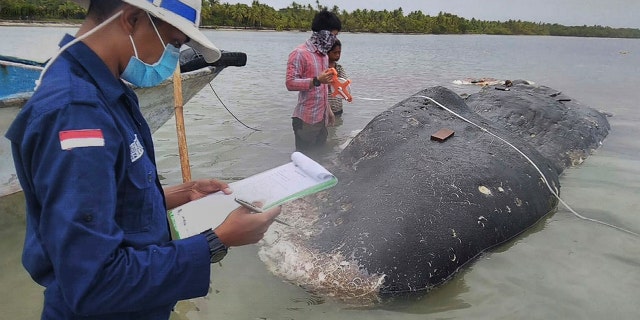 The whale's discovery should raise public awareness about the need to reduce the use of plastics, Indonesia's coordinating minister of maritime affairs Luhut Binsar Pandjaitan said.
"I'm so sad to hear this," Pandjaitan said. "It is possible that many other marine animals are also contaminated with plastic waste and this is very dangerous for our lives."
The Associated Press contributed to this report.