Residents of Pompeii had 'perfect teeth' thanks mainly to diet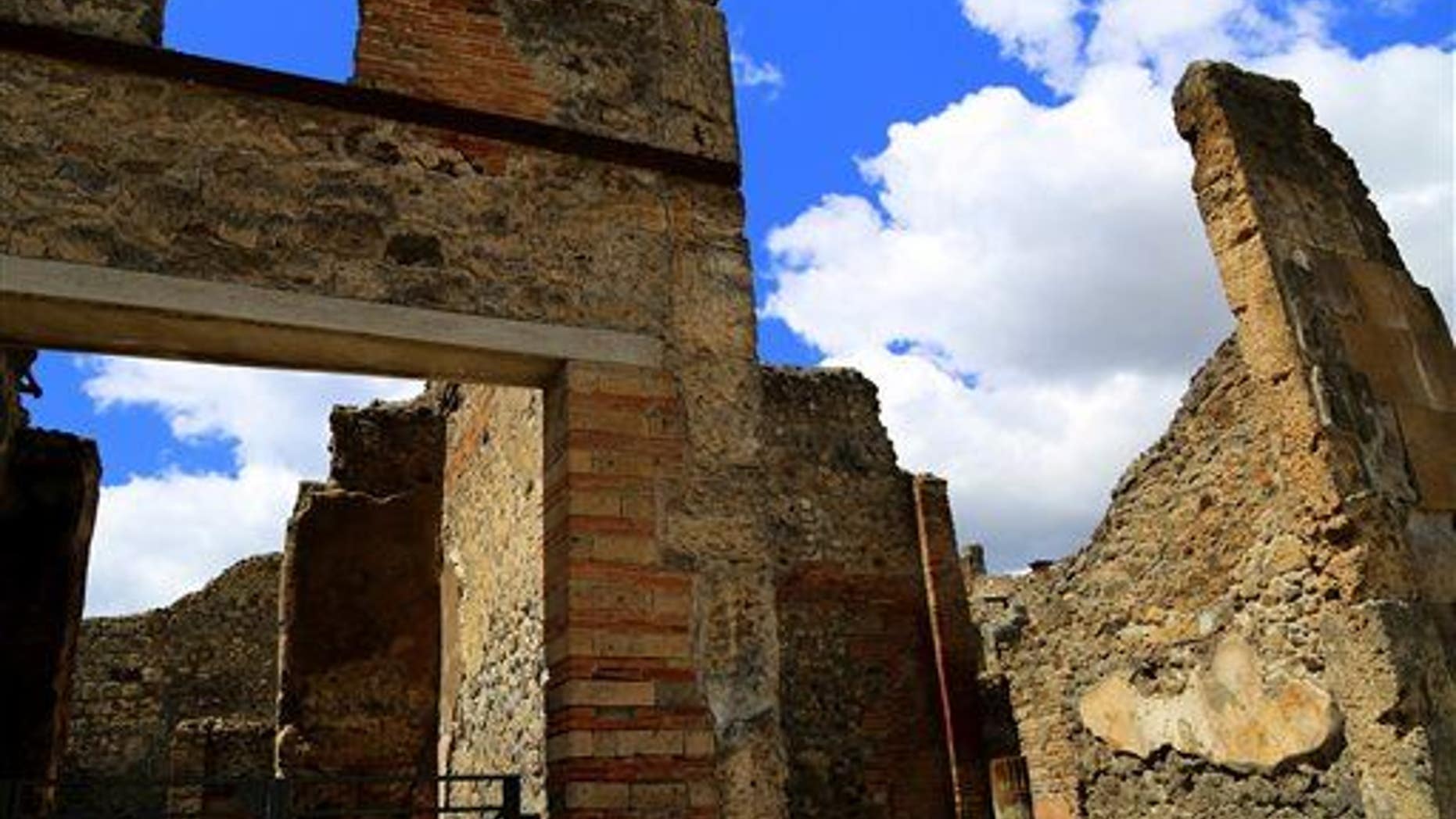 High-tech scans of Pompeii residents killed in the long-ago eruption of Mount Vesuvius have provided two revelations: They had amazing teeth, and many were killed by falling masonry and other objects—as opposed to the widely held theory that they were suffocated by ash.
As for the first: Thank a low-sugar, high-fiber Mediterranean diet. "The inhabitants of Pompeii ate a lot of fruit and vegetables but very little sugar," a dental expert tells the Telegraph.
"They ate better than we did and have really good teeth." They also benefited from high levels of fluorine in the air and water around Mount Vesuvius.
The upshot was "perfect teeth," in the words of news agency Agenzia Giornalistica Italia. The CT scans were conducted on remains that had been previously preserved in plaster casts.
The scans revealed that many victims had head injuries, likely from crumbling buildings. It supports an ancient account of the eruption preserved in a letter from a nephew of one of the victims, who wrote that people tied pillows to their heads to protect themselves, reports the Atlantic.
Scientists are continuing to study 3D reconstructions of dental arches and skeletons, including those of a young boy, a dog, and a boar. The archaeological superintendent of Pompeii tells the Local they will eventually analyze all 86 plaster casts to discover "their age, sex, what they ate, what diseases they had, and what class of society they belonged to." (This "exceptional" discovery in Pompeii predates its destruction.)
This article originally appeared on Newser: Surprise Find: Pompeii Residents Had 'Perfect Teeth'
More From Newser