Researchers say there's small, yet possible, chance devastating tsunami hits Hawaii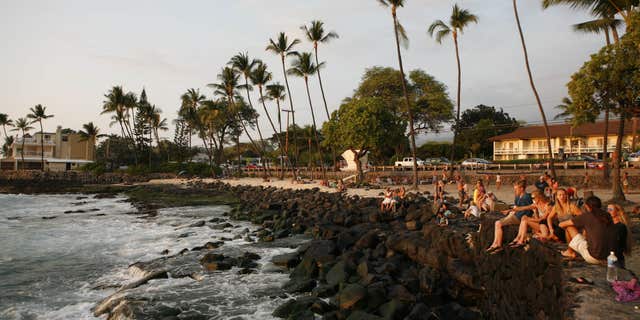 NEWYou can now listen to Fox News articles!
Researchers at University of Hawaii at Manoa have determined that there's a small, but potential, chance that Hawaii would suffer from a direct hit from a mega tsunami in the next 50 years.
Hawaii News Now reported Friday that a study about the possibility of a tsunami generated from a magnitude-9.0 earthquake near the Aleutian Islands was published this week in the Journal of Geophysical Research Solid Earth.
Researchers gave the event a 9 percent chance of happening.
"These are rare events. They don't happen all the time but there is a chance for them and our effort here is to try to define what that chance might be," Rhett Butler, the leading scientist in the study, told Hawaii News Now.
Experts believe that Hawaiian residents would have about four hours to get to safety if a tsunami was generated from an Aleutian Island quake.
Butler said the study wasn't conducted to scare people, but to remind them to be prepared for the possibility of a catastrophic event and be prepared.
Click for more from Hawaii News Now.