'Rare first edition' copy of 'The Hobbit' sells for big bucks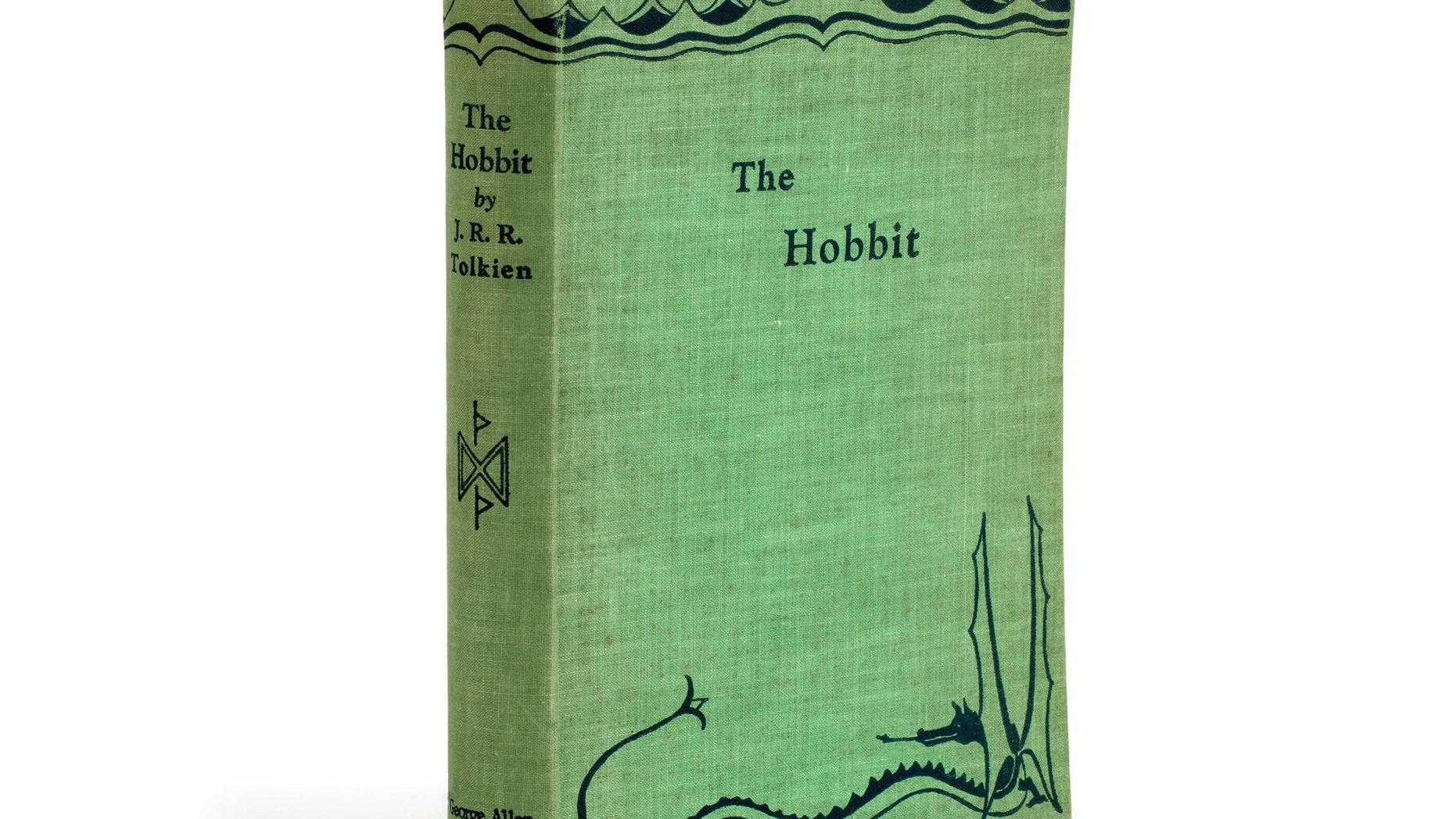 A "rare first edition" copy of J.R.R. Tolkien's "The Hobbit" sold for more than $7,500 at auction after it was donated to a charity shop along with old prayer books.
The copy was published prior to World War II and wound up causing a bidding war, selling for £6000 ($7,665), according to SWNS. It was expected to sell between £2,000 and £4,000, according to Antiques Road Show book specialist Matthew Haley, who appraised the book.
Another first edition copy sold more than £137,000 ($175,000) in London three years ago, aided by the fact it had its dust jacket, which people tended to get rid of, Haley said. "Had our first edition had its original dust jacket, which for the Hobbit is a very striking green and white color, it would have comfortably been a five-figure sum," Haley said.
MOON ROCKS RETRIEVED BY SOVIET SPACE MISSION EXPECTED TO RAISE UP TO $1M AT AUCTION
Haley continued: "Before the war, people would just take them home and throw them off without thinking about it. But it was a great surprise as we were expecting £2,000 - £4,000 and it sold for so much more."
The book was found by Oxfam shop manager Tony Cooper, who spotted it sitting next to religious books, just sitting in his store.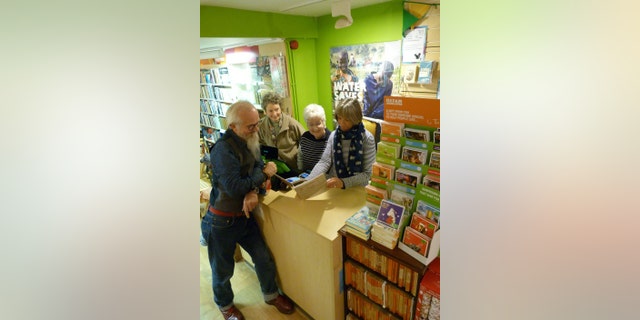 "The excitement really kicked in when I checked the date and edition, as it just had the one date of 1937," Cooper said. "It's not every day that a Hobbit leaps out of a box of donations. The book is a rare first edition in good order and I knew that it had to be an auction item."
MEDIEVAL WHISKY STILL DISCOVERED AT SCOTTISH ABBEY MAY BE WORLD'S OLDEST
The book was sold to a collector at the auction in Chipping Norton, Oxfordshire and adds to the lore of Tolkien, which has gained in significance since the popularity of "The Lord of the Rings" movies came out nearly 20 years ago.
The three "Lord of the Rings" movies directed by Peter Jackson earned a combined $2.9 billion at the box office, according to Box Office Mojo. Jackson followed up that success with a trilogy based on "The Hobbit," which also prospered at the box office, earning approximately $3 billion.
"I think Tolkien is just very, very popular - The Lord of the Rings is making more and more money which is the most desirable title," Haley said.