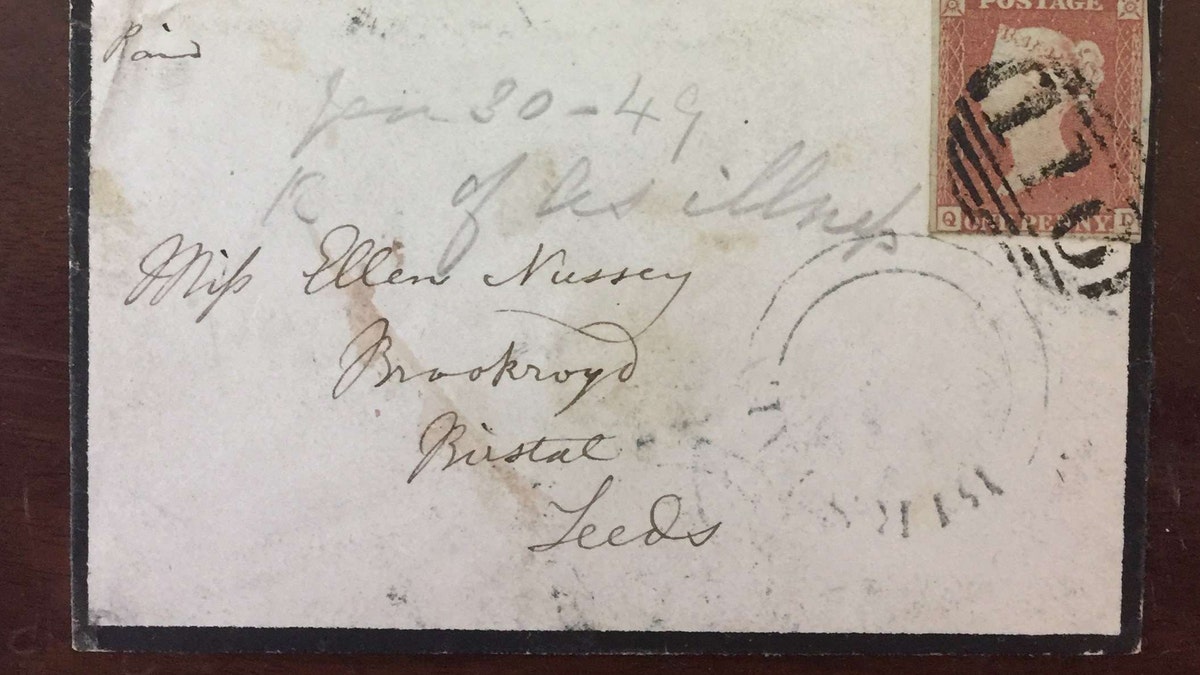 Two rare envelopes addressed by 19th-century British novelist and poet Charlotte Bronte are up for auction in the U.K. this weekend.
Considered a key figure in Victorian English literature, Bronte is best known for her 1847 novel "Jane Eyre."
The envelopes, which are being auctioned by Henry Aldridge & Son, are addressed to Bronte's best friend and confidante Ellen Nussey. One envelope has a black mourning band on the border and is written on by Bronte in brown ink. The envelope, which has a Penny Red stamp, is postmarked Jan. 30, 1849.
LOCKER KEY FROM THE TITANIC SELLS AT AUCTION FOR $104,000
The letter was sent shortly after the deaths of Charlotte's younger sister Emily, author of "Wuthering Heights," and her brother Branwell.
Another envelope, also addressed in Bronte's hand with a Penny Red Stamp, is postmarked 1846. A small scrap printed 'Attend to Time,' is fixed to the reverse of the envelope.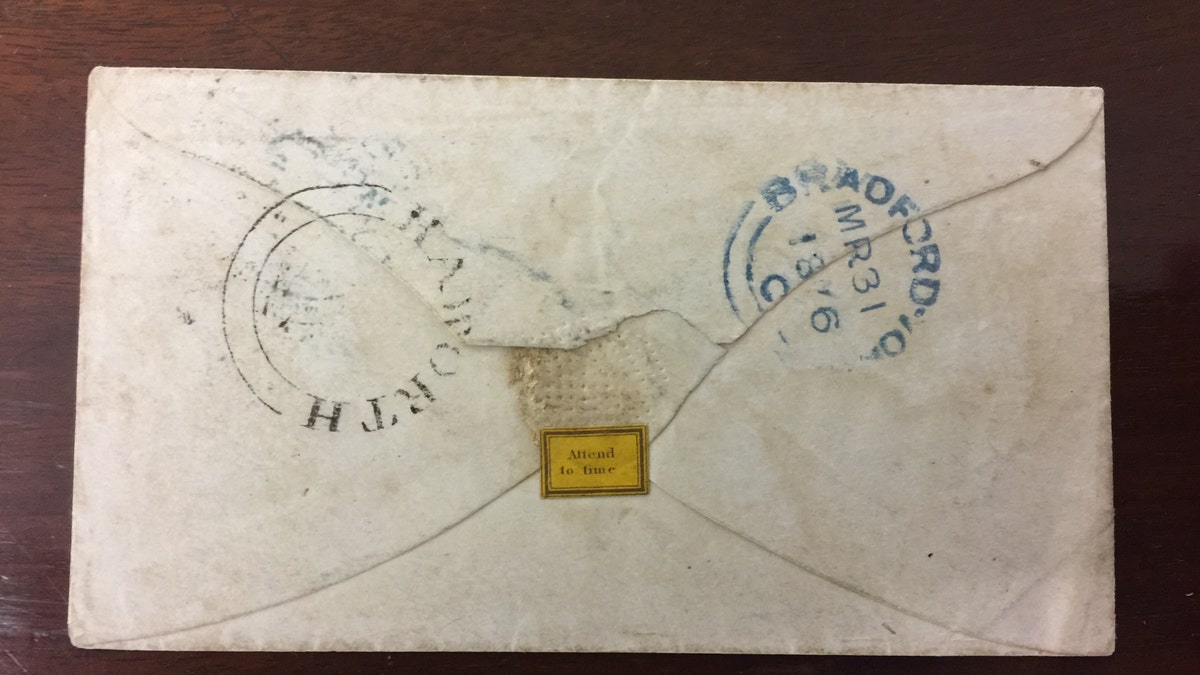 Ellen Nussey was a lifelong friend and a major influence on Elizabeth Caswell's 1857 biography "The Life of Charlotte Bronte," according to Henry Aldridge & Son.
"These covers represent a small part of English literary history," Henry Aldridge & Son auctioneer Andrew Aldridge told FoxNews.com, via email, noting that Nussey first met Bronte in 1831."Anything related to Charlotte is desirable but to have a pair of covers written by her to her closet friend offers an incredible opportunity to a collector or museum."
EARLIEST-KNOWN TEN COMMANDMENTS TABLET SELLS AT AUCTION FOR $850,000
Charlotte Bronte, who lived from 1816 to 1855, was also the elder sister of novelist and poet Anne Bronte, who wrote "The Tenant of Wildfell Hall" and "Agnes Grey."
Henry Aldridge & Son will auction the envelopes as part of a Fine Art Antiques & Collectables Sale on Saturday. The lot has a pre-sale estimate of between $987 and $1,480.
Last month a corroded iron key to a locker on the Titanic was sold at auction by Henry Aldridge & Son for $104,000.
Follow James Rogers on Twitter @jamesjrogers