Queen learns where crown jewels were hidden during WWII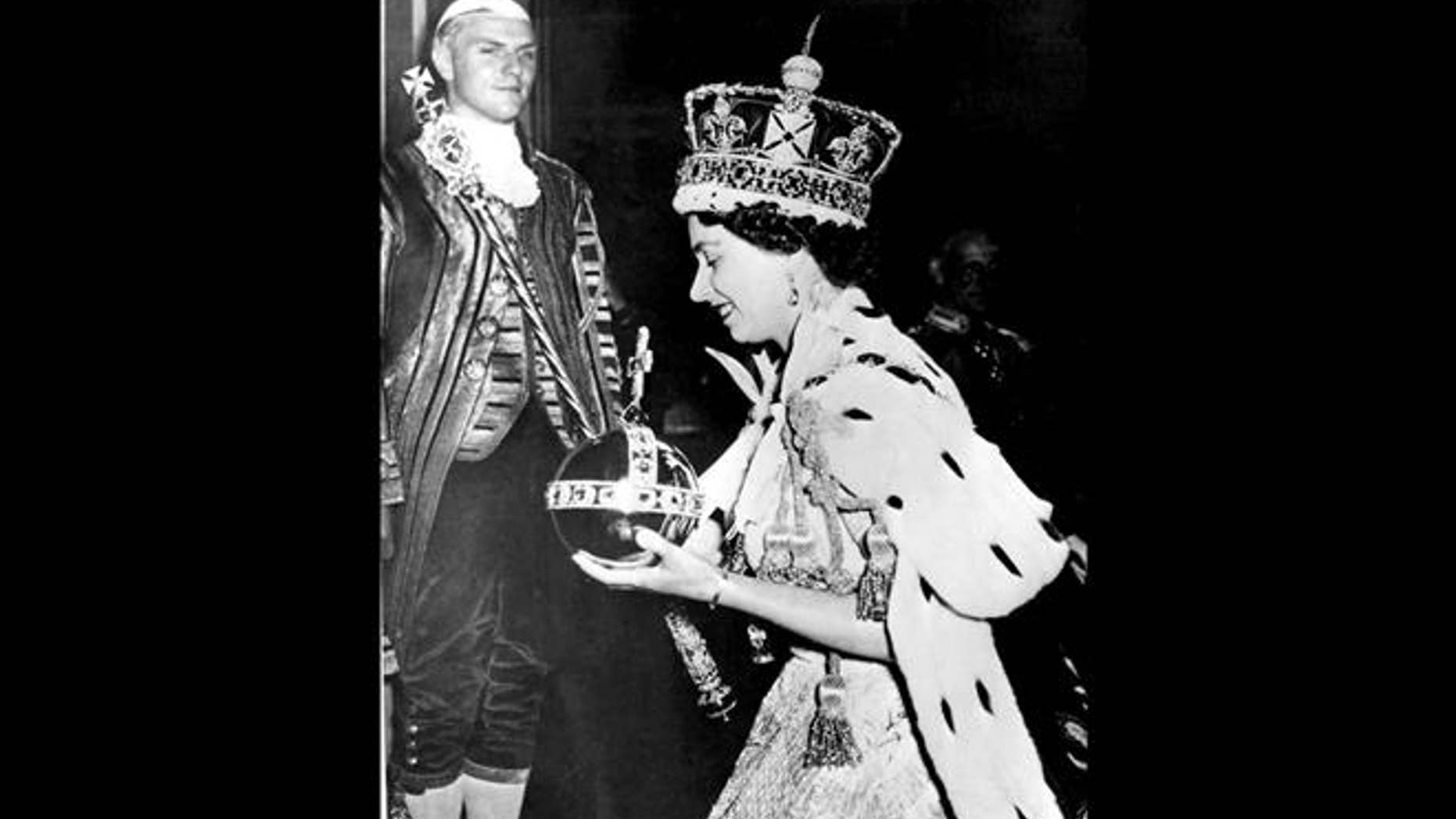 A BBC documentary that aired over the weekend about Queen Elizabeth had all kinds of interesting royal nuggets, but one revelation in particular was news to the queen herself.
The makers of The Coronation were able to tell Elizabeth where her father hid the most precious of the crown jewels during World War II, reports the BBC.
The answer: inside a cookie tin. Specifically, a tin of Bath Oliver cookies, per the Washington Post. King George VI then ordered the tin itself buried under what was essentially an escape tunnel within Windsor Castle, just in case the Nazis invaded.
The revelation came to light thanks to letters from the royal librarian to Queen Mary, the mother of George VI. Vanity Fair highlights other points from the documentary, including one from Elizabeth's childhood.
It seems her father instructed her to write a report about his coronation, in order to help prepare her for her own in the future. Here's a snippet: "At the end the service got rather boring as it was all prayers," she wrote.
"Grannie and I were looking to see how many more pages to the end, and we turned one more and then I pointed to the word at the bottom of the page and it said 'Finis.' We both smiled at each other and turned back to the service." (Read about a cursed diamond that was bestowed on Queen Victoria.)
This article originally appeared on Newser: Queen Learns Where Crown Jewels Were Hidden in War