'Priceless' Revolutionary War medal goes on display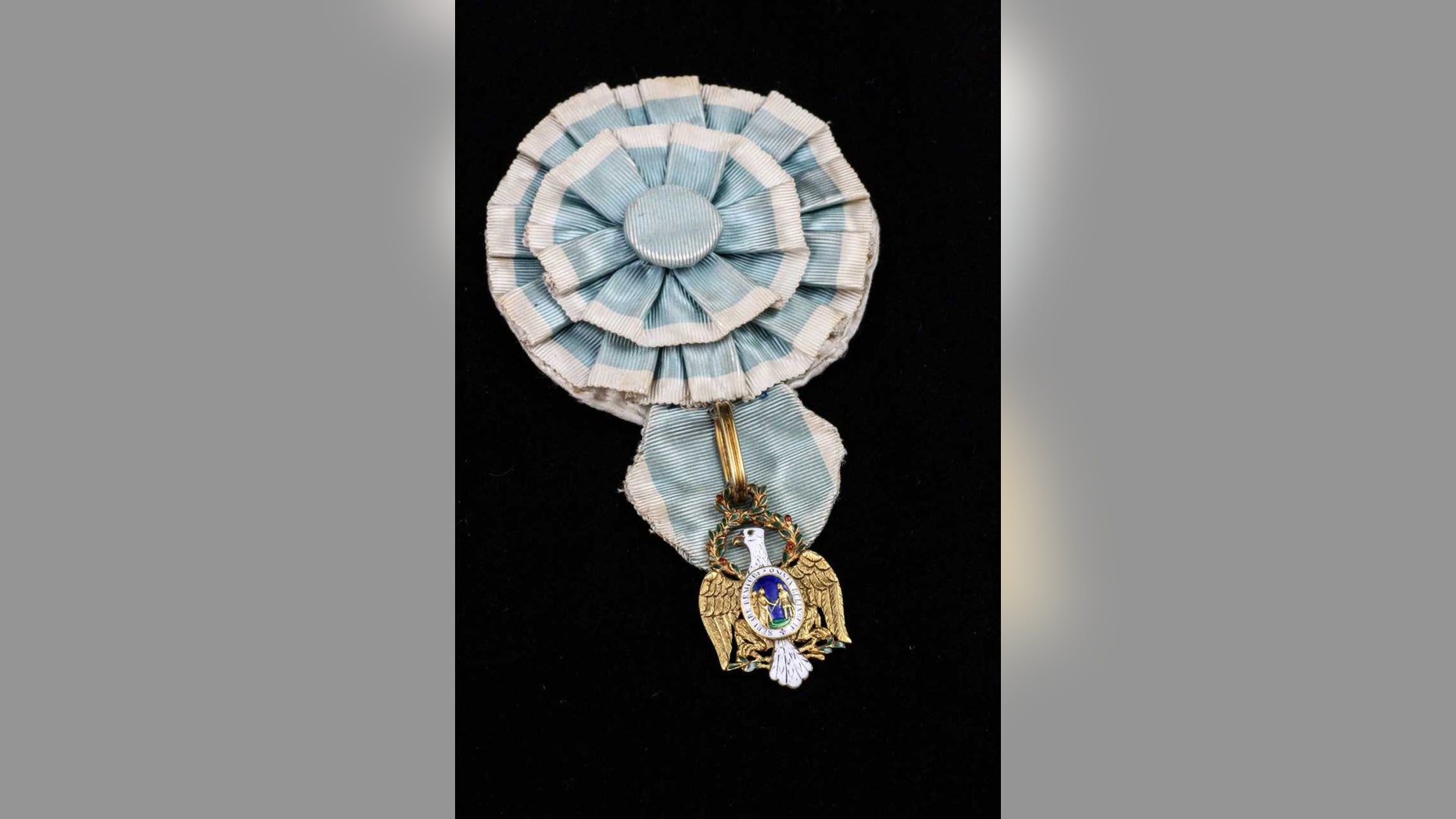 An original Society of the Cincinnati gold eagle medal, deemed one of the "most important objects from the nation's founding," is set to go on display at Fort Ticonderoga in New York.
The "priceless" medal, one of just two surviving examples produced in Paris in 1783, was available for purchase by officers of the Continental Army, the group of soldiers led by General George Washington, formed by the Second Continental Congress to fight against Great Britain in the Revolutionary War.
"The value of the medal is not only in its extreme rarity, but in its cultural and historical significance to the founding principles of the United States of America," said Beth Hill, Fort Ticonderoga President and CEO, in a statement.
INCREDIBLE REVOLUTIONARY WAR JOURNAL SURFACES, DETAILING POW'S ESCAPE FROM BRITISH PRISON SHIP
Hill added that Fort Ticonderoga, which preserves North America's largest 18th-century artillery collection, is "excited to share such an important piece of American history with our guests. The exhibition including this rare medal is emblematic of the breadth and importance of Fort Ticonderoga's museum collections and as a place to explore the origins of our nation's rich military culture."

The Society of the Cincinnati, the country's oldest patriotic organization, was founded by officers of the Continental Army in 1783. To show that one was a member, medals were commissioned by Pierre Charles L'Enfant. Just 140 of them were made by jewelers Duval and Francastel in Paris and were sold to members of the society of Cincinnati.
This medal was owned by Captain Richard Douglass from New London, Ct., known for serving the duration of the War. He also witnessed the British surrender at Yorktown on Oct. 19, 1781.
EXTREMELY RARE COPY OF THE DECLARATION OF INDEPENDENCE, ONCE HIDDEN BEHIND WALLPAPER, SURFACES
Douglass was an original member of the Society of the Cincinnati, which is still active today. Alexander Hamilton was one of a number of original members, as was Henry Knox, who founded the society.
The medal is on loan to the fort from the Robert Nittolo Collection, "the largest and most important private collection of 18th-century militaria in North America," and public viewing will start on July 4.
Follow Chris Ciaccia on Twitter @Chris_Ciaccia