Pink Legacy diamond sells for whopping $50 million: It's 'pretty much unreal'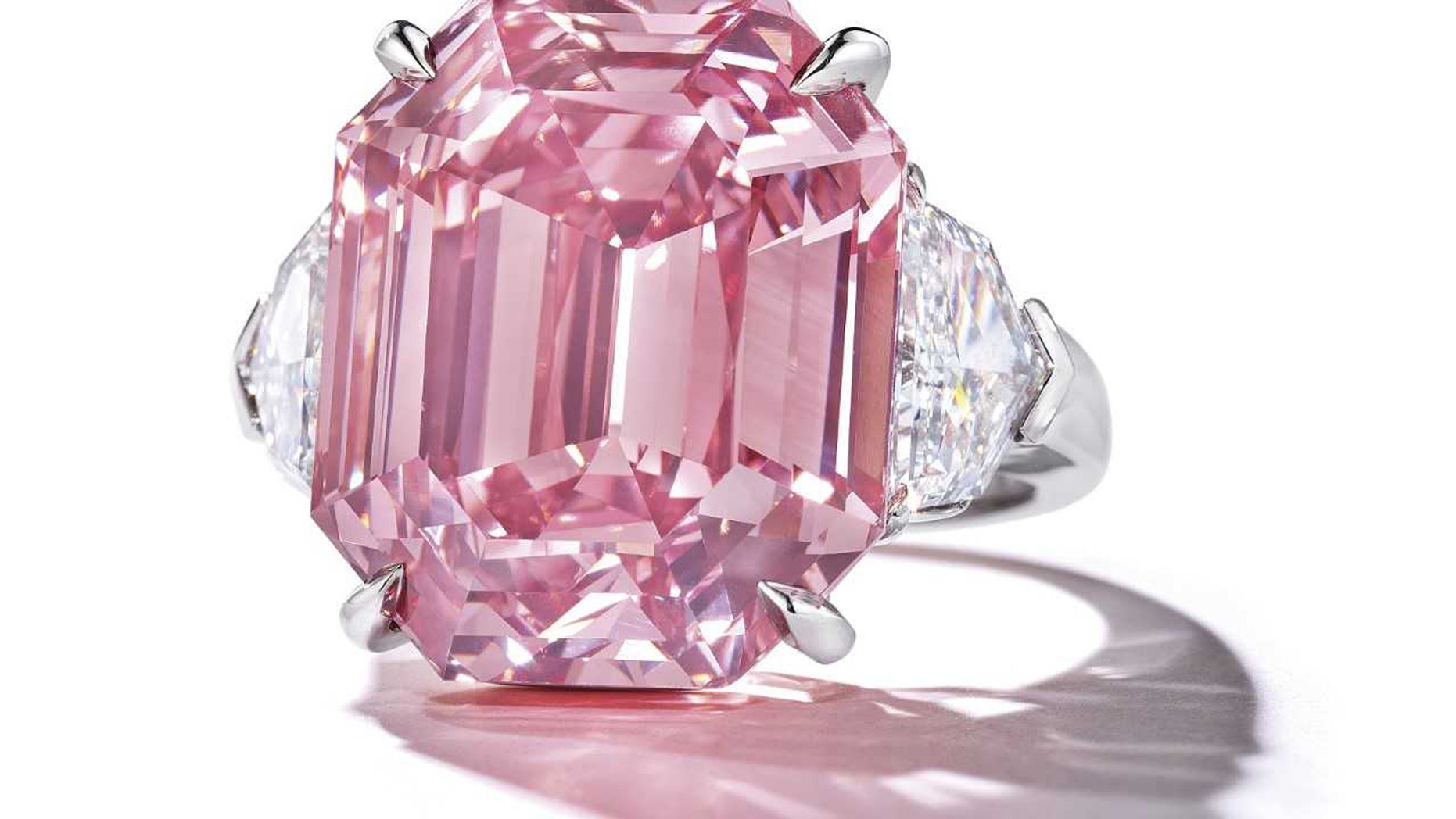 A rare pink diamond known as the Pink Legacy sold at auction Wednesday for a whopping $50 million (50,375,000 Swiss Francs).
The diamond, which is an incredible 18.96 carats, is a rare sight because it contains no other colors, a classification known as "fancy vivid," according to the Gemological Institute of America (GIA). This designation is given to only 1 in 100,000 diamonds, making it truly rare.
Most pink diamonds have other colors in them, like shades of purple, orange, brown or grey, but the Pink Legacy diamond gets its prowess because of its size and coloring, making it "unbelievable," according to Rahul Kadakia, International Head of Jewelry at auction house Christie's.
MARIE ANTOINETTE'S LONG-HIDDEN JEWELS SURFACE, UP FOR AUCTION
"To find a diamond of this size with this color is pretty much unreal,' Kadakia said in a statement. "You may see this color in a pink diamond of less than one carat. But this is almost 19 carats and it's as pink as can be. It's unbelievable."
The diamond was purchased by American luxury jewelry company Harry Winston and was renamed The Winston Pink Legacy after it was purchased.
Pink diamonds are exceptionally rare, but one of this size and clarity, makes it even rarer, Kadakia said in the statement. "The saturation, the intensity of this stone is as good as it gets in a colored diamond," he added in the statement.
INCREDIBLE PHOTOS OF THE LAST CZAR AND THE RUSSIAN ROYAL FAMILY SURFACE
Pink diamonds are believed to get their color from intense physical disruptions during their creation, according to a report in the BBC. If deep, underground seismic activity occurs, underground, it could change the diamond's structure and give it its pinkish hue.
Follow Chris Ciaccia on Twitter @Chris_Ciaccia