Pharaoh's ancient chapel found in Cairo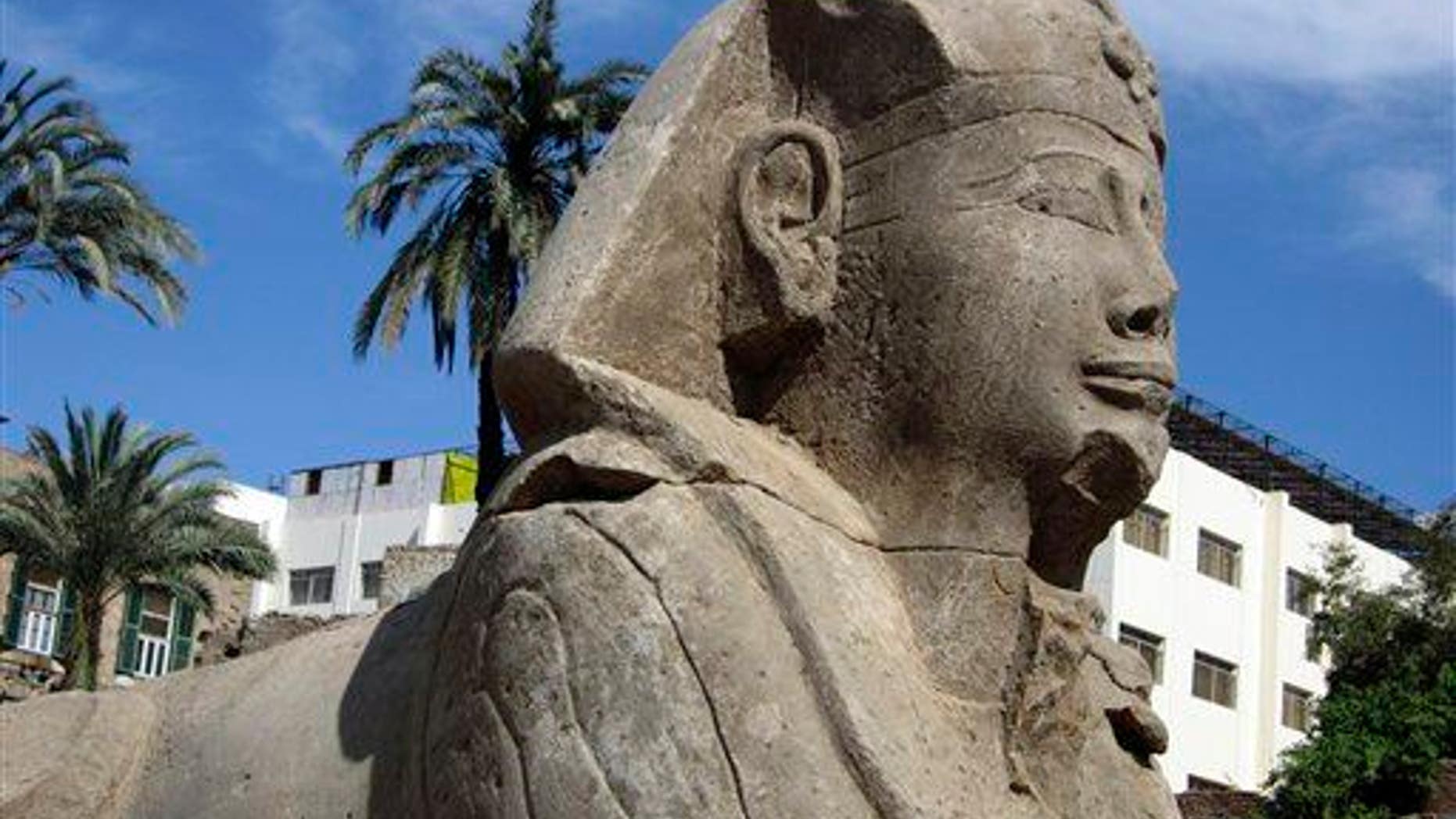 Researchers have made an impressive find in Cairo: part of a chapel built by a pharaoh some 2,300 years ago, Phys.org reports. That pharaoh was King Nectanebo I, whose reign lasted from 379 to 360 BC, daijiworld.com reports.
The chapel, part of a temple site in the historic area of Heliopolis, includes "carved basalt blocks" and a statue, Egypt's antiquities ministry says. The sculpture portrays King Merineptah, who was the son of King Ramses II of the 19th dynasty.
Nectanebo, of the 30th, was part of the final native family in charge before Alexander the Great took control of Egypt, the Cairo Post notes.
"Historical evidence suggests the pharaoh came to power by overthrowing Nepherites II, his predecessor and the last pharaoh of the 29th dynasty," an archaeologist tells the Post.
Stones from such ancient sites make for unusual discoveries, especially since many were used in work on Cairo during the 1300s. But archaeologists expect the rest of this particular chapel in Heliopolis Temple to emerge during the next season, the International Business Times reports.
(A study recently revealed the horrible death of another pharaoh.)
This article originally appeared on Newser: Pharaoh's Ancient Chapel Found in Egypt
More From Newser