Perseid meteor shower set to peak: What you need to know
Stargazers are in for a treat on Monday and Tuesday, when the annual Perseid meteor will reach its peak.
"The Perseid meteor shower is often considered to be one of the best meteor showers of the year due to its high rates and pleasant late-summer temperatures," explained NASA, in a blog post. "This year's shower, however, has [the] unfortunate circumstance of having a full Moon right at the shower peak, reducing the meteor rates from over 60 per hour down to 15-20 per hour."
PERSEID METEOR SHOWER 2018 IN PICTURES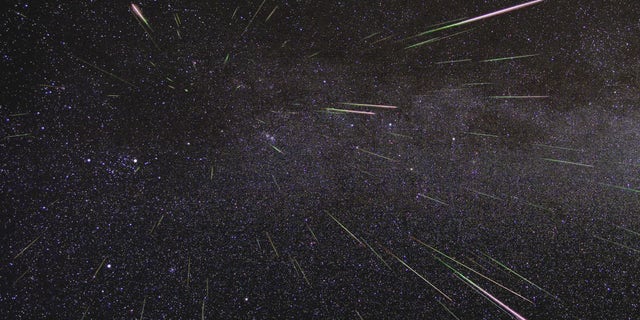 The Perseid meteor shower occurs when pieces of the Swift-Tuttle comet hit Earth's atmosphere. While lunar glare will impact the number of meteors visible, NASA notes that the Perseids are "rich in bright meteors and fireballs, so it will still be worth going out in the early morning to catch some of nature's fireworks."
ASTEROID THE SIZE OF THE WASHINGTON MONUMENT WILL FLY PAST EARTH THIS MONTH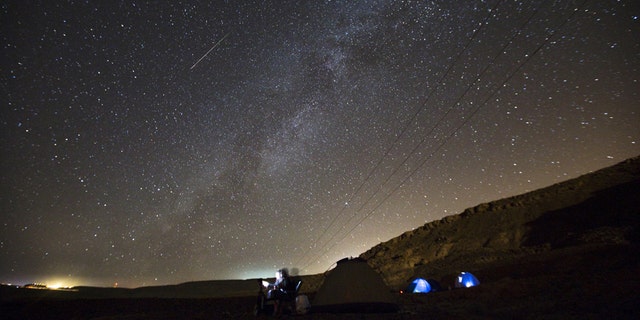 "On the night of the peak (August 12-13) you will only have a scant few minutes of dark sky between moon set and twilight – not much time to see Perseids," said the space agency, in its blog post. "If those hours seem daunting, not to worry! You can go out after dark, around 9 p.m. local time, and see Perseids. Just know that you won't see nearly as many as you would had you gone out during the early morning hours."
Earth Sky also notes that glare from the bright near-full Moon will "drown" many meteors from view during the peak period. The Perseid meteor shower began around July 17, it said, and will end around 10 days after the peak period.
In May, police in Australia captured stunning footage of a meteor lighting up the night sky.
APOLLO 11: HOW 'DUMB LUCK' SAVED ICONIC MOON PHOTOS FROM BEING DESTROYED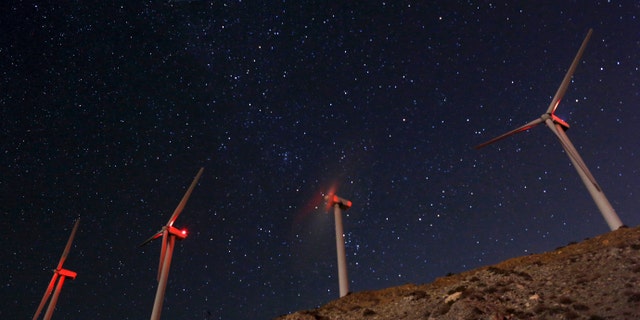 A small chunk of an asteroid or comet is also known as a meteoroid. When it enters the Earth's atmosphere, it becomes a meteor or fireball or shooting star. The pieces of rock that hit the ground, which are valuable to collectors, are meteorites.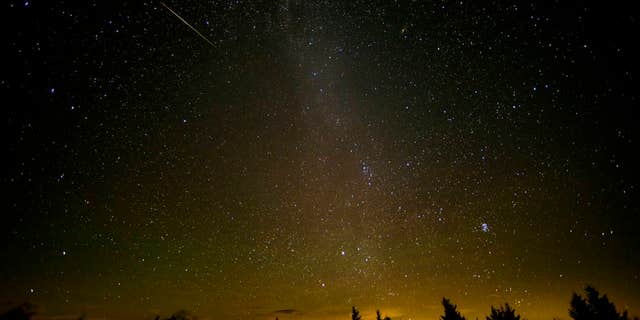 Last year, a meteor made headlines when it flashed across the sky in Michigan. The blazing fireball sent meteorite hunters scrambling to find fragments of the rare space rock.
CLICK HERE TO GET THE FOX NEWS APP
Correction: This story has been corrected to reflect the number of meteors per hour for the 2019 Perseid meteor shower.
The Associated Press contributed to this article. Follow James Rogers on Twitter @jamesjrogers