Perfectly preserved tomb unearthed in Pompeii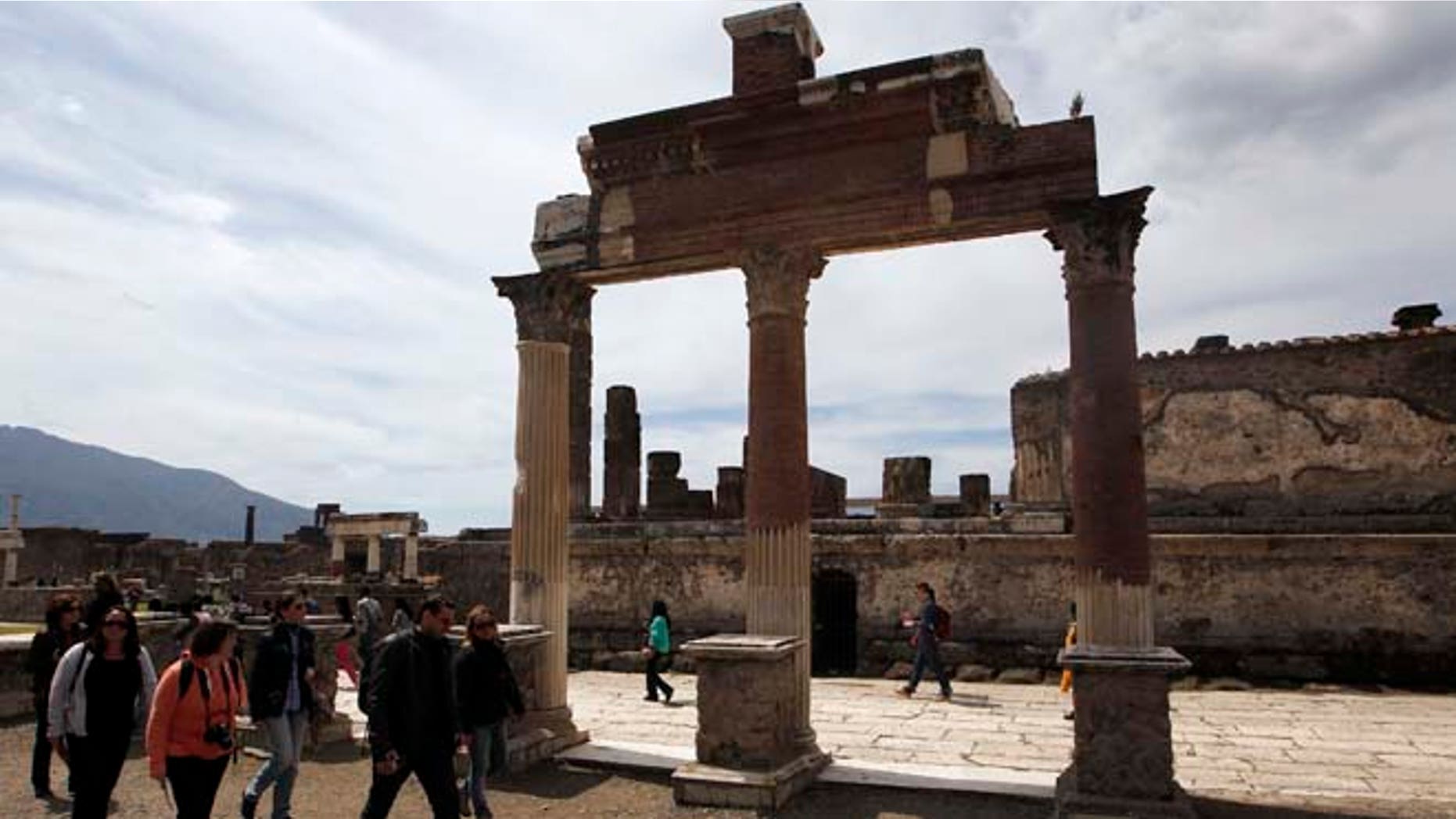 French archaeologists unexpectedly discovered an untouched pre-Roman tomb in Pompeii that dates to 4th century B.C., a time long before the city was famously destroyed after Mount Vesuvius erupted in A.D. 79, Sky News reports.
The tomb's intact condition suggests the Romans who lived in Pompeii prior to Vesuvius' eruption knew of its existence and did not build on top of it. The tomb also survived World War II, despite the area where it was found coming under heavy Allied bombing during the conflict.
The remains of an adult woman were found inside, along with clay jars called amphoras, the Local reports. The contents of those jars are perfectly preserved and will be determined in the coming weeks, History.com adds. They are expected to hold things like food, wine and cosmetics.
The tomb is particularly significant because it comes from a time period archaeologists know relatively little about. According to Massimo Osanna, archaeological superintendent at Pompeii, identifying the materials the woman was buried with could offer insight into the funerary practices of the time and reveal "much about the role of women in Samnite society," Osanna told History.com. Archaeologists are now planning to explore the area surrounding the tomb, as such tombs are rarely found in isolation.
"These excavations prove that the city of Pompeii is still alive and that we must preserve it as it continues to provide us with material for research," Osanna adds.
The ruins of Pompeii, a now-popular tourist attraction, were first discovered at the end of the 16th century. Full-scale excavations began during the mid-18th century. Early excavations of Pompeii are credited with launching h the modern science of archaeology, History.com adds.