People need to stop scaring cats with cucumbers, say animal behaviorists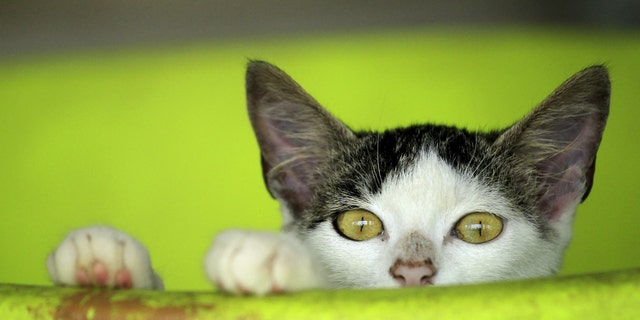 The new viral craze is apparently scaring cats with cucumbers, because the Internet is a weird place and humans enjoy low-grade animal cruelty as long as it's adorable.
But National Geographic reports that we should all maybe not be scaring our cats with cucumbers. According to Upvoted, the first cat-scared-by-cucumber video appears to have been uploaded in May and went viral by July or so.
Countless others followed, to the point where Reddit has an entire Cucumbers Scaring Cats community. The idea behind these videos is that if you put a cucumber behind a cat, it'll freak out when it sees it.
But experts say that's bad for the cats, with some calling the videos "cruel" and "despicable," National Geographic reports. "If you cause stress to an animal, that's probably not a good thing," animal behaviorist Jill Goldman tells National Geographic.
"If you do it for laughs, it makes me question your humanity." She says startling cats can cause them to injure themselves or become chronically stressed.
But why exactly are cats scared of cucumbers? Goldman says it's simply a natural reaction to seeing an object where they aren't used to seeing it.
A number of animal experts tell Upvoted it could also be because cats associate the cucumbers with snakes, and their brains—like the brains of all mammals—are reportedly predisposed to fear snakes.
Veterinary behaviorist Dr. Katherine Houpt says that's unlikely, as cats hunt snakes in the wild. Regardless, she agrees: Stop scaring your cats with cucumbers. (And don't swing your dog at the cops, either.)
This article originally appeared on Newser: Why Scaring Cats With Cucumbers Isn't Great for Cats
More From Newser