Payin' Putin: As Ukraine crisis simmers, NASA to pay Russia $71M for rocket ride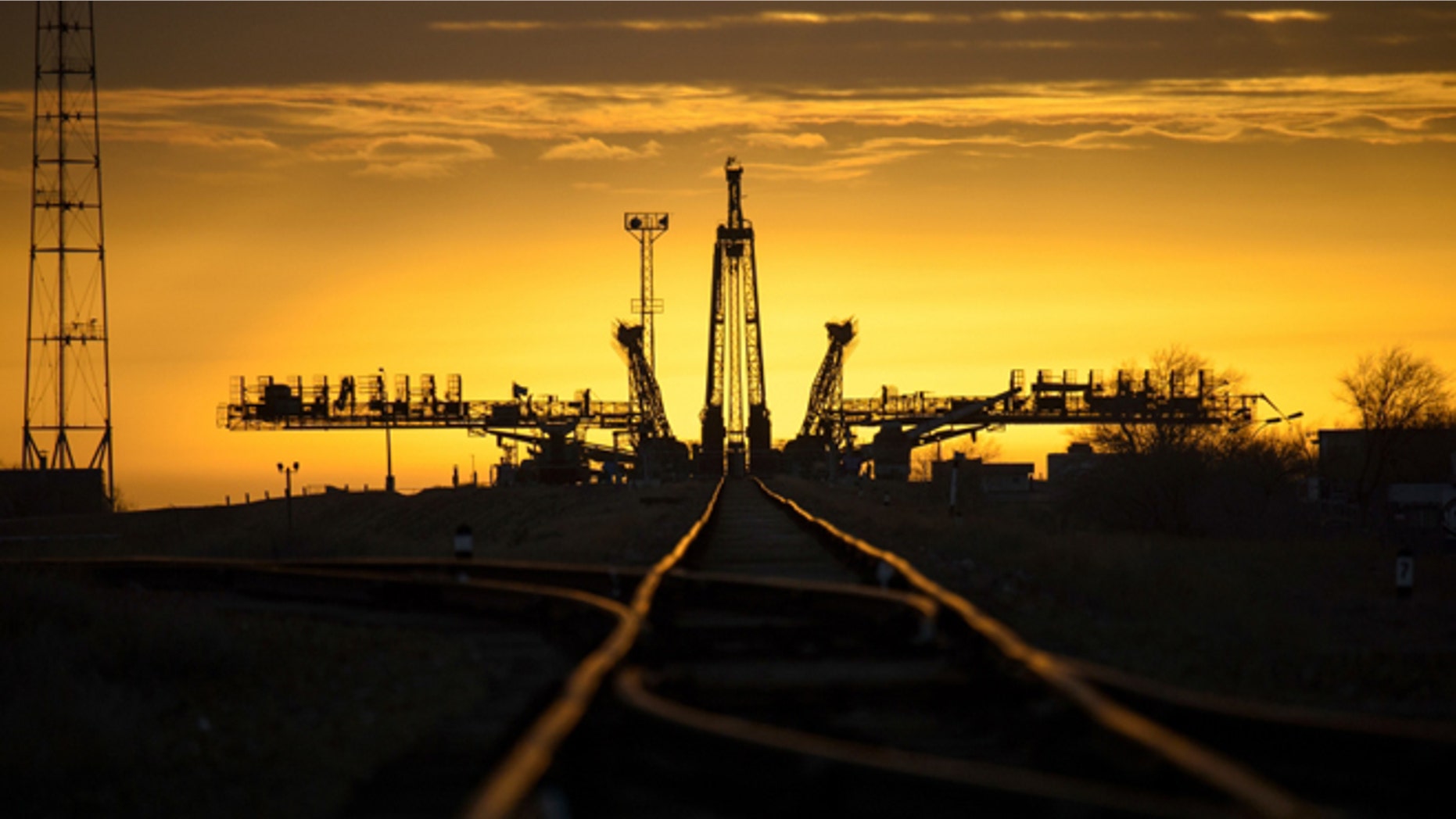 The U.S. will pay Russia $70.7 million for a single shuttle ride aboard the country's Soyuz rocket Tuesday night, even as President Barack Obama fights for sanctions and penalties against Russia for its recent invasion of the Ukraine.
With politicians wrangling over the most diplomatic way to respond to Russia's aggression, NASA said the space pay-off to the Russian Federal Space Agency (Roscosmos) wouldn't be affected by politics.
"We do not expect the current Russia-Ukraine situation to have an impact on our longstanding civil space cooperation with Russia, which goes back decades, including our partnership on the International Space Station (ISS) program," Trent Perrotto, a spokesman for the space agency, told FoxNews.com.
"We are confident that our two space agencies will continue to work closely as they have throughout various ups and downs of the broader U.S.-Russia relationship."
[pullquote]
NASA astronaut Steve Swanson will join Russian cosmonauts Alexander Skvortsov and Oleg Artemyev aboard a Soyuz rocket set to blast off from a launch pad at the Baikonur Cosmodrome in Kazakhstan at 5:17 p.m. EDT Tuesday night (early Wednesday morning in Russia).
Because the U.S. doesn't presently have its own way to get astronauts into space, it relies upon Russian rockets to do so. Last April, NASA signed a new agreement with Russia governing six flights through 2017, at a cost of $70.7 million per seat. At the time, NASA administrator Charles Bolden blamed Congress for failing to fund a replacement ride.
"If NASA had received the President's requested funding for this plan, we would not have been forced to recently sign a new contract with Roscosmos for Soyuz transportation flights," he wrote in a NASA blog.
NASA told FoxNews.com on Monday that it continues to pursue ways to bring spaceflight back to U.S. soil, hopefully within the next three years.
"NASA is working aggressively to return human spaceflight launch to American soil and end our sole reliance on Russia to get into space. Later this year, NASA intends to select the American companies that will transport its astronauts to the space station beginning in 2017. In the meantime, NASA and Roscosmos will continue to work with each other to maintain the space station, where humans have lived continuously for more than 13 years."
Swanson, Skvortsov and Artemyev -- officially named Expedition 39 -- will take an express, 6-hour journey to the station. The TMA-12M spacecraft they will helm was rolled out by train to the launch pad on Sunday, March 23.
The trio will remain aboard the station until mid-September, NASA said, and will join Japan's Koichi Wakata, U.S. astronaut Rick Mastracchio and Russian Mikhail Tyurin, who have been aboard the orbital outpost since November.
Aboard the orbiting complex Friday, Wakata, Mastracchio and Tyurin tackled a range of scientific experiments and performed some routine maintenance and cleaning to get the station shipshape for the arrival of their three new crewmates, NASA said.
Meanwhile, back on Earth, the Pentagon said it would take a long, hard look at the connections between the two countries when it comes to space technology. Notably, rocket engines from Russian company NPO Energomash are used by the United Launch Alliance, a joint venture of U.S. firms Lockheed Martin and Boeing, to power Atlas V rockets -- which the Air Force relies upon for satellite launches.
At a congressional hearing on Thursday, March 13, Defense Secretary Chuck Hagel said the rocket motor issue would definitely need to be examined, according to Reuters.
"I think this is going to engage us in a review of that issue. I don't think there's any question about that," Hagel said.