Octopus busts out of aquarium in incredible way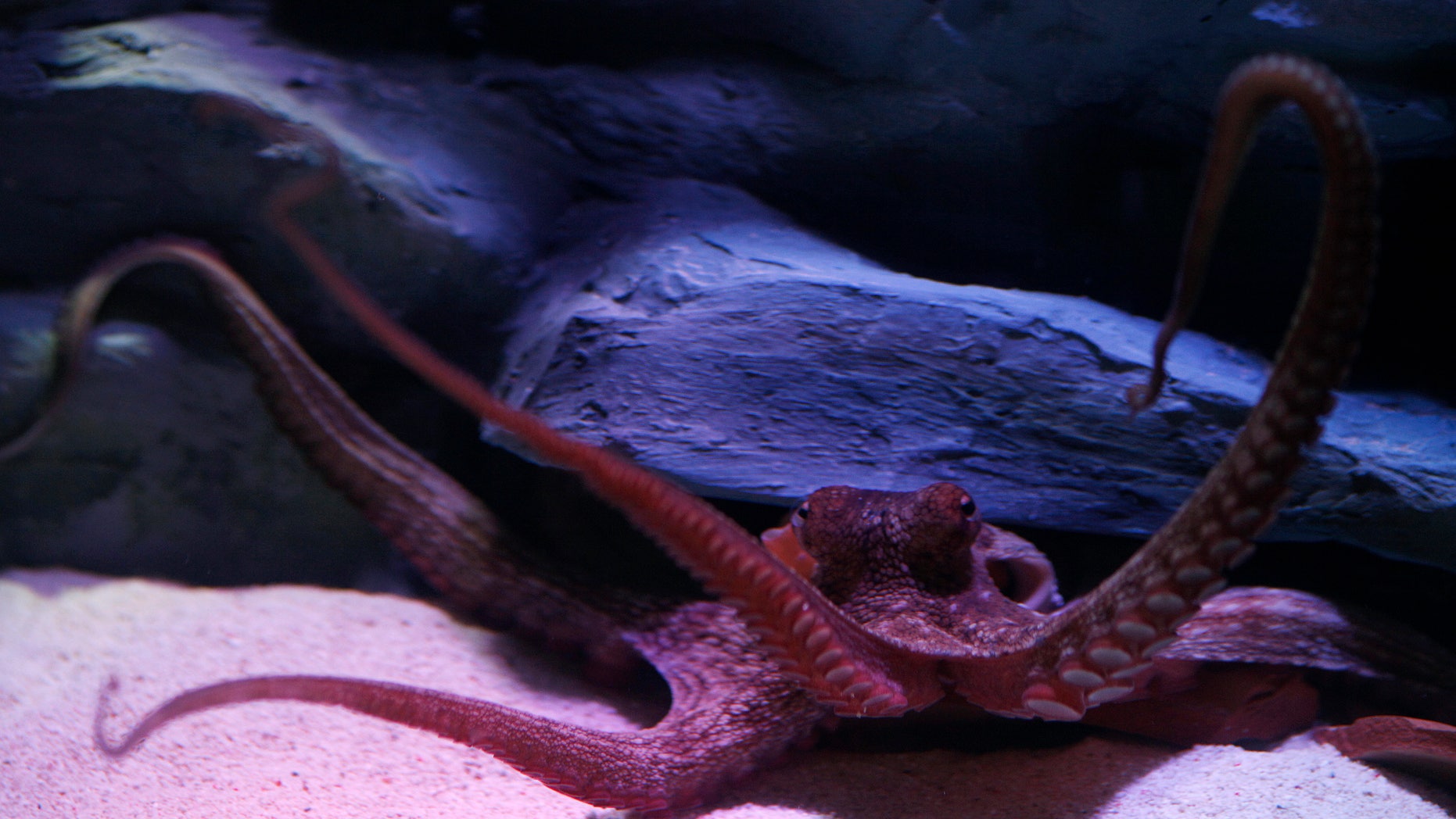 At New Zealand's National Aquarium, workers thought Inky the octopus had settled in nicely after he was brought in by a fisherman who found him in a lobster pot in 2014.
Turns out he was just biding his time. Staff at the Napier aquarium believe that after the lid of Inky's tank was left slightly ajar one night, he climbed out, slid across the wet floor, and escaped through a drainpipe that led to the sea, reports Stuff.co.nz.
The football-sized, freedom-loving cephalopod would have had to squeeze through a pipe six inches diameter for more than 150 feet to make his escape. "Octopuses are famous escape artists," aquarium manager Rob Yarrell tells the Guardian.
"But Inky really tested the waters here." He says Inky—who had games, toys, and three hand-fed meals of fish a week at the aquarium—is an "unusually intelligent" octopus who was "very friendly, very inquisitive, and a popular attraction here," with more personality than Blotchy, the other resident octopus.
After the amazing escape, "the staff and I have been pretty sad," Yarrell says. "But then, this is Inky, and he's always been a bit of a surprise octopus." (This ghostlike octopus recently spotted in the depths off Hawaii is believed to be an adorable new species.)
This article originally appeared on Newser: Octopus Breaks Out of National Aquarium
More From Newser