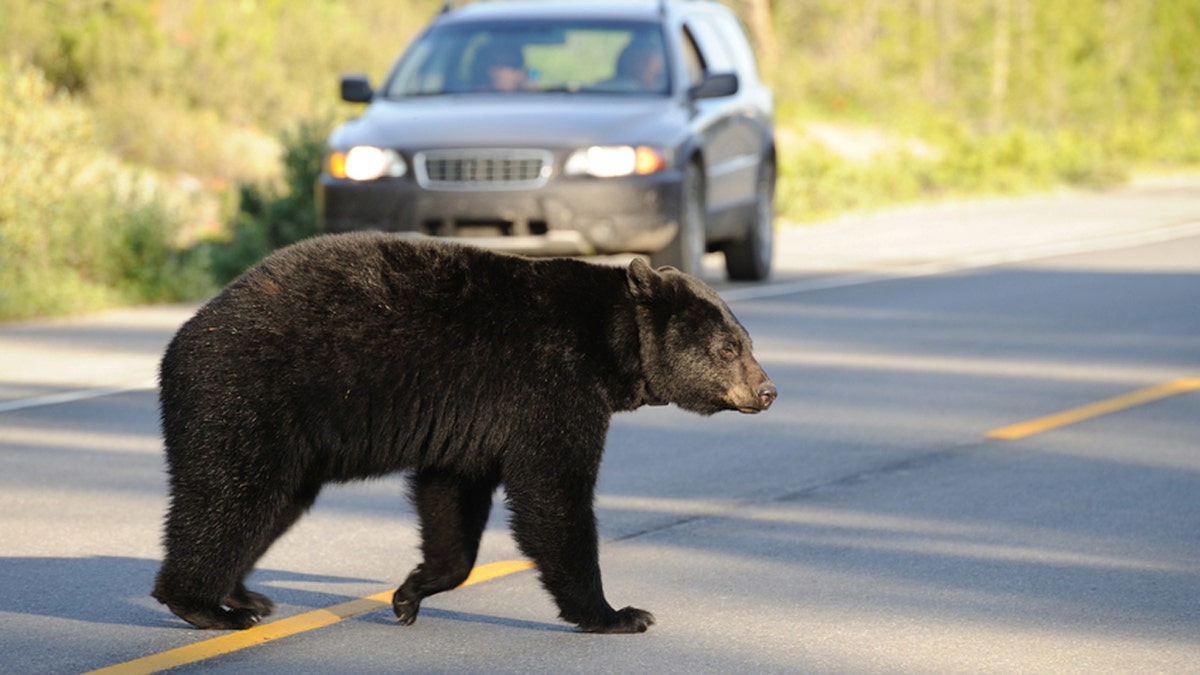 A North Carolina woman was expecting to find a package on her doorstep last week — but instead, she found an unusual note from a UPS driver in her mailbox.
The driver left Marcy Lanier a failed delivery notice, explaining that a "bear in driveway" prevented him or her from leaving the package. Lanier couldn't help but laugh while reading the message.
In fact, the Asheville resident found the situation so hilarious, she decided to share it with friends on Facebook.
ALABAMA SCHOOL'S HILARIOUS 'OPT OUT' FUNDRAISING LETTER GOES VIRAL
"Like I say. Only in Asheville!" Lanier wrote, posting a photo of the slip.
The photo went viral, garnering more than 2,200 shares since it was posted early Friday. Dozens of locals commented on the picture, sharing jokes and a word of advice for delivery drivers in the area.
"Bear with it," one Facebook user joked.
"I woulda wrestled that bear and delivered that package," one man claimed.
"Sounds like what would happen at my house!" another added.
MICHIGAN MAN KICKS, PUNCHES BEAR IN NOSE TO PROTECT BEAGLE FROM ATTACK
Lanier said her mailbox is located at the entrance of her driveway and it's likely the bear was standing in the middle of it, blocking the front door.
"We get bears all the time," Lanier told WLOS. "There was a bear in the driveway, so he couldn't drop it off on my front porch. He normally drops my packages on my front porch. So that's how it happened. He could stay safe in his truck, on the road."
The black bear is the the only species of bear living in North Carolina.
"Today, black bears are found approximately 60 percent of the total land area of North Carolina," according to the North Carolina Wildlife Resources Commission.