North Carolina couple spot massive megalodon shark tooth on beach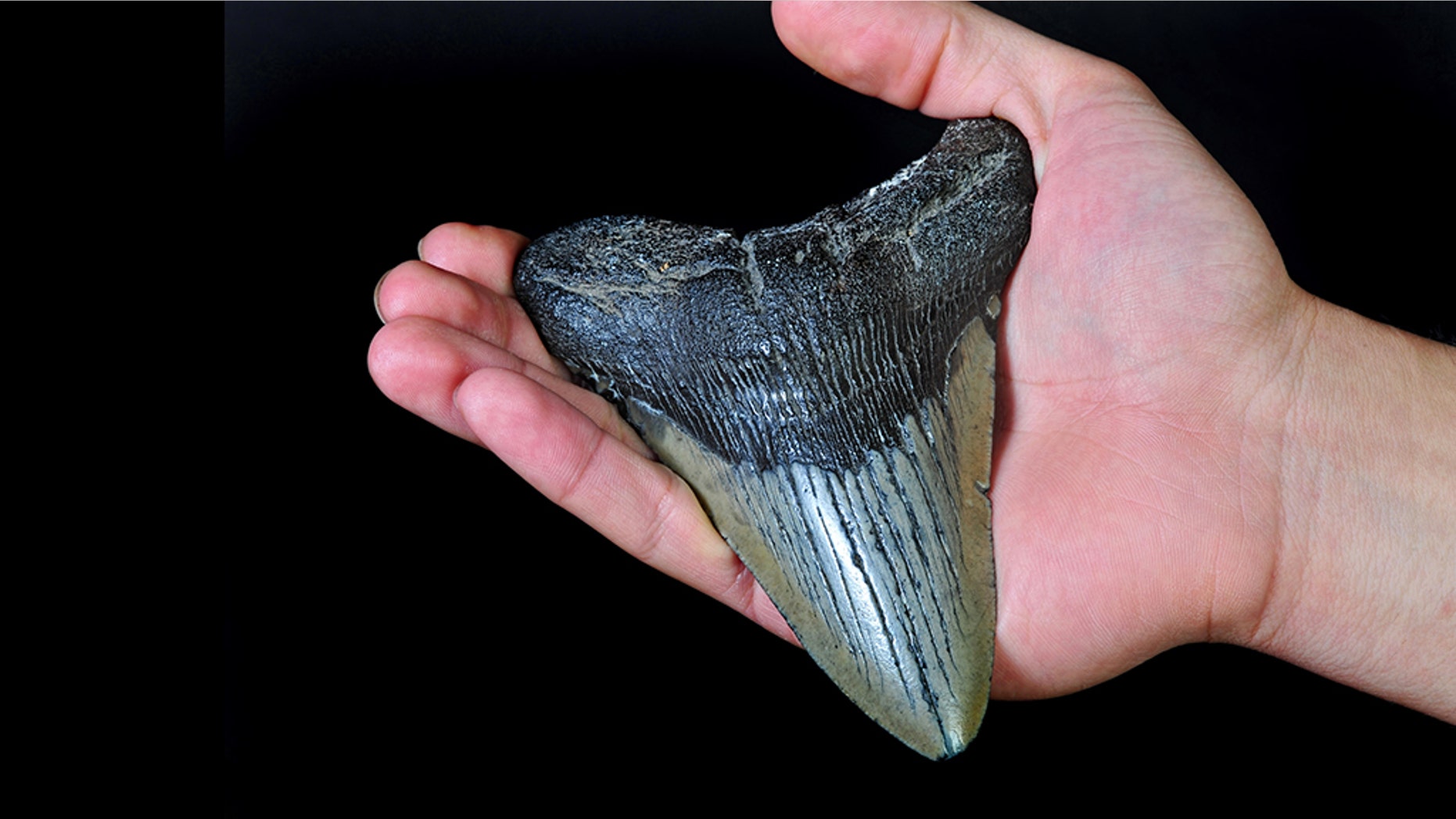 A North Carolina couple taking a stroll on Wrightsville Beach in North Carolina came across a rare, prehistoric find Tuesday: a megalodon tooth.
"Well he dropped down to his knees and was just kind of like, 'Ah!'" Sydney Williams told NBC12 of her boyfriend Brian Piccirilli, who first spotted the tooth.
FACTS ABOUT MEGALODON: THE LONG-GONE SHARK
The couple later shared the rare find with their friend, Audrey Longtin, who makes jewelry from shark teeth she finds while scuba diving off the beach's coast.
Longtin noted that finding a megalodon tooth of that size without venturing offshore is "really, really lucky."
The megalodon, which went extinct millions of years ago, was the largest shark ever documented.
MEGA-SHARK TEETH DATING BACK 25 MILLION YEARS DISCOVERED AT AUSTRALIAN BEACH
The couple's find comes after an Australian man found a set of fossilized teeth belonging to a prehistoric great jagged narrow-toothed shark, which is formally known as a Carcharocles angustidens.
Fox News' Chris Ciaccia contributed to this report.