No one has set eyes on this in 150 years, and it's coming this month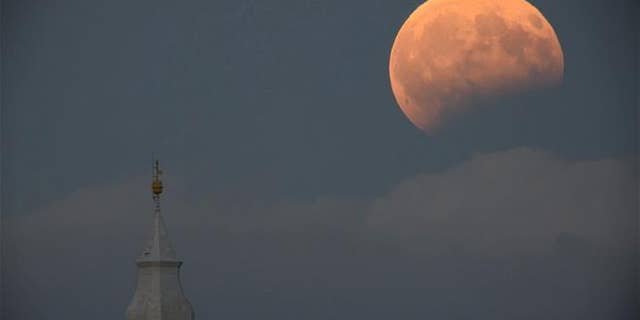 Look up at the sky on Jan. 31 and you may witness a sight unseen for 150 years. For the first time since 1866, a total lunar eclipse will occur with the blue moon, or second full moon of the month, which—like the one visible on New Year's Day—will also be a supermoon.
Got all that? When the moon is at or near the closest point to Earth in its orbit (aka, a supermoon), it appears 14% bigger and 30% brighter than full moons that occur at the farthest point in the moon's orbit, though the moon will lose brightness as it enters Earth's shadow, according to NASA.
Because of the way Earth's atmosphere bends light, the eclipsed moon will take on a reddish hue, something often referred to as a blood moon, making this rare celestial event "a super blue blood moon eclipse," according to the Miami Herald.
The next blue moon eclipse won't occur until 2028. The eclipse will last for 3.5 hours, with the total eclipse stretching for 77 minutes, reports Sky & Telescope.
Those along the Pacific Rim from Alaska and northwestern Canada to central and eastern Asia, Indonesia, New Zealand, and Australia will get the best view of totality during the middle of the night.
However, partial phases of the eclipse should be visible under a clear sky in central North America, western Asia, India, the Middle East and eastern Europe, per Space.com.
North American viewers should look up as the moon sets on the morning of Jan. 31, while those on the opposite side of the world should see a partial eclipse as the moon rises.
Not in an ideal viewing area? The Virtual Telescope plans to livestream the total eclipse from Australia, which you can watch here, per Quartz.
(Bogus glasses damaged a solar eclipse viewer's eyes.)
This article originally appeared on Newser: No One Has Set Eyes on This in 150 Years. You Can