New spider species discovered in Indiana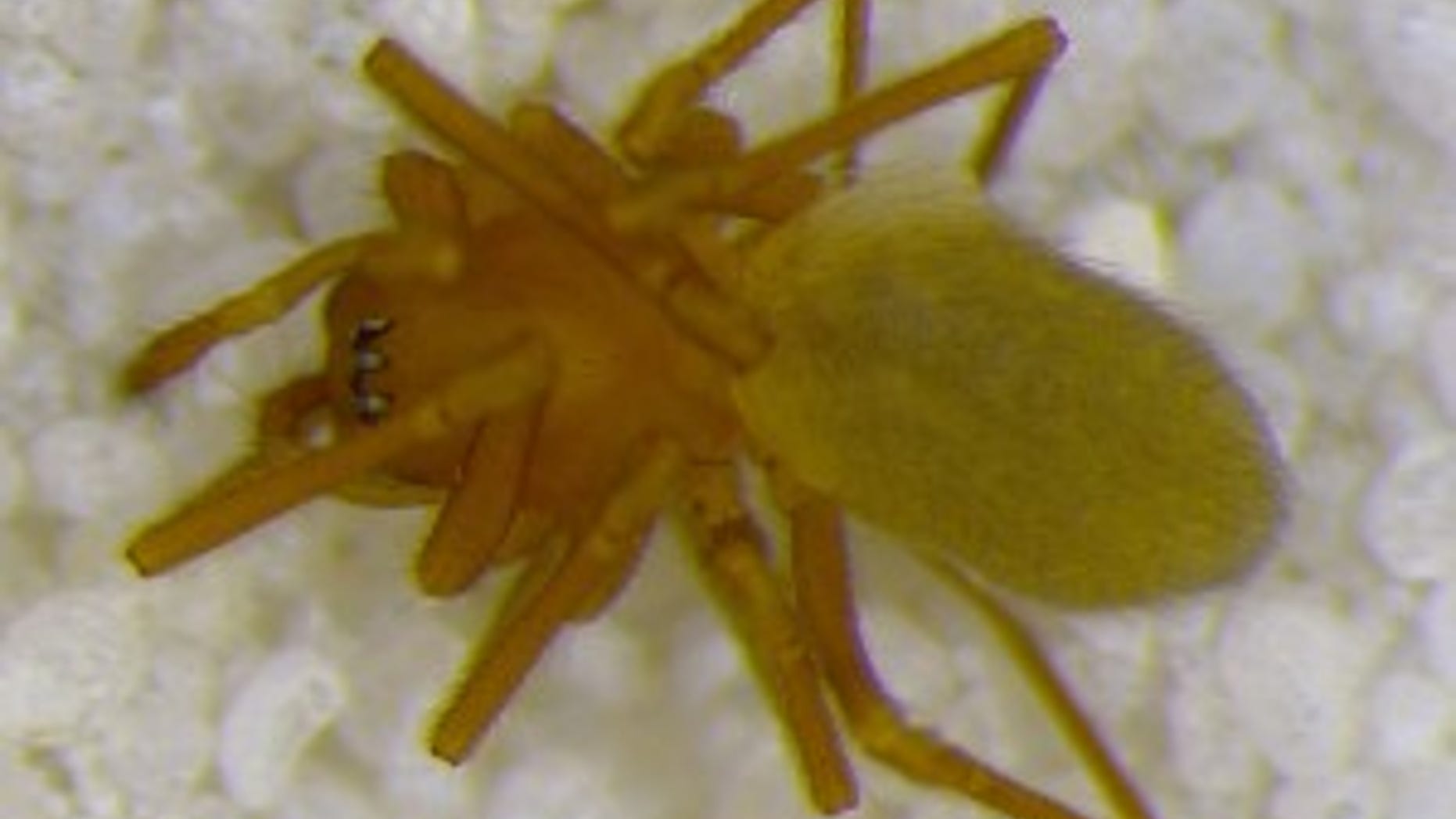 A new species of spider has been discovered in Johnson County, Indiana.
University of Indianapolis Professor Marc Milne discovered the spider while taking part in a "bioblitz" – an intense inventory of plants, animals and fungi at the Glacier's End Nature Preserve, according to the Central Indiana Land Trust.
RAVENOUS 14-FOOT PYTHON CAUGHT WITH 3 DEER IN ITS GUT
The tiny spiders, which are tentatively named Orenoetides sp., are only about 2.5 mm in size and live in leaf litter.
"While some scientists are exploring outer space, it's amazing to think that we're still discovering new things on earth, like new species of spiders right here in Central Indiana. The discovery highlights why this type of land protection is necessary," said Cliff Chapman, executive director of the Central Indiana Land Trust, in a press release Monday. "There is still so much to be discovered in the natural areas that surround us, but it will all remain undiscovered if we fail to protect those areas."
ENDANGERED SEA TURTLES ARE ACTUALLY  THRIVING AT BELIZE REEF
The Central Indiana Land Trust also announced Monday the closing of a purchase that adds 97 acres to the Glacier's End Nature Preserve. With the additional land, the Preserve now covers 300 acres.
After building trails, educational signage and parking areas big enough for school buses, the Land Trust plans to open the Glacier's End Nature Preserve for public access in 2018.