New fault discovered in southern California near the San Andreas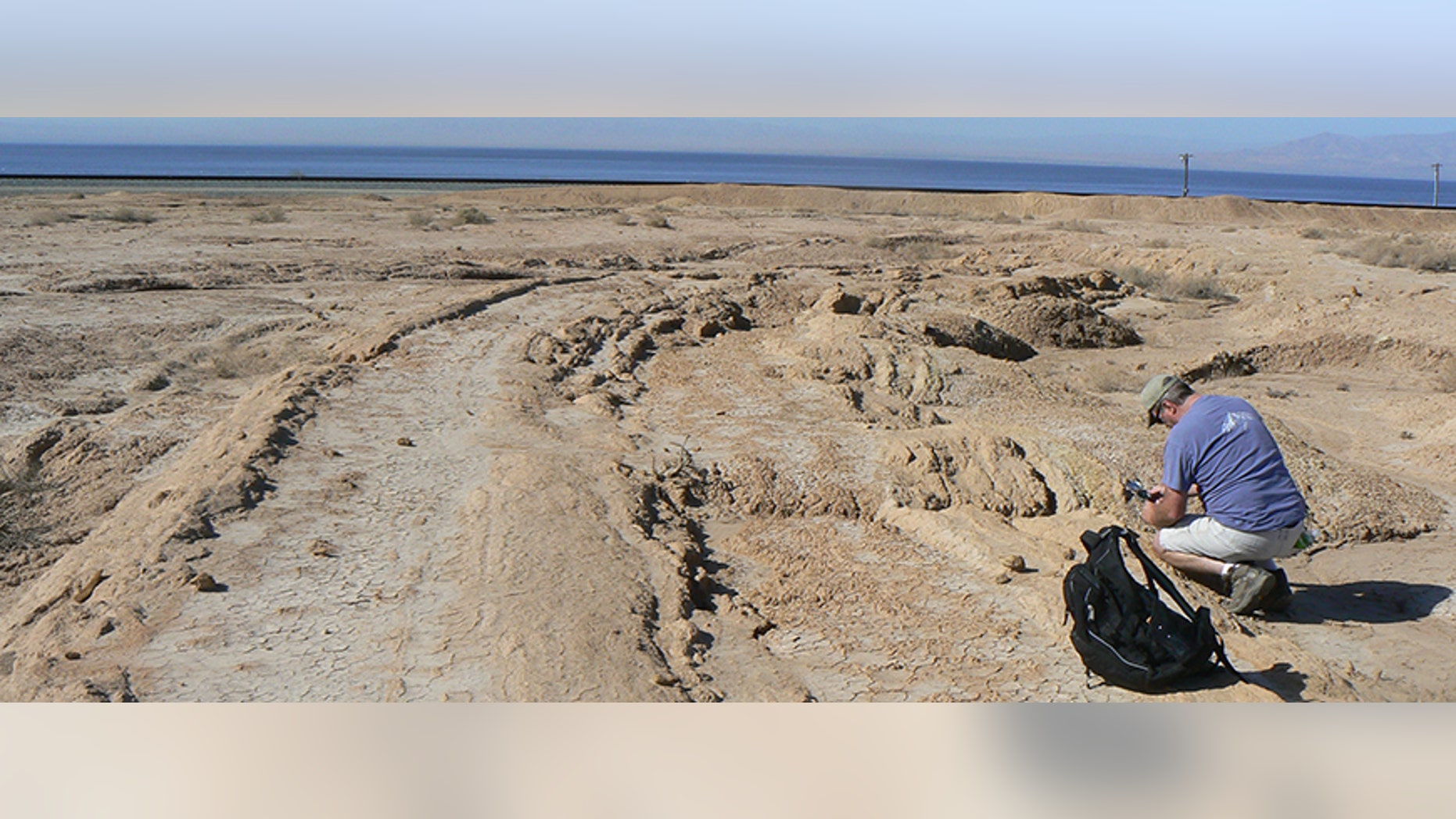 Scientists' knowledge of the geology of southern California has been shaken up by the discovery of a new faultline that runs parallel to the San Andreas.
Located by the shallow, inland Salton Sea and to the west of the San Andreas fault, the new fault has been dubbed the Salton Trough Fault.
The scientists behind the study said that there haven't been any earthquakes on record associated with the newly-discovered fault yet, and in fact, it might even be helping to absorb strain from the San Andreas. The earthquake-prone region could be due for an earthquake, as the southern San Andreas hasn't had a major rupture in about 300 years, according to the Scripps Institution of Oceanography.
"The extended nature of time since the most recent earthquake on the Southern San Andreas has been puzzling to the earth sciences community," Graham Kent, a Nevada state seismologist and coauthor on a new study announcing the discovery, said in a statement.
"Based on the deformation patterns, this new fault has accommodated some of the strain from the larger San Andreas system, so without having a record of past earthquakes from this new fault, it's really difficult to determine whether this fault interacts with the southern San Andreas Fault at depth or in time," Kent added.
The discovery of the fault could influence the geological models that scientists use when studying the region's potential for earthquakes. In the Salton Sea area, for instance, there's been a recent "swarm" of little earthquakes— almost 200 of them— Scripps said. However, that swarm is unconnected to the new fault, USA Today reported.
The evidence of the new fault was reported in a study in the journal Bulletin of the Seismological Society of America, and the study's first author, Valerie Sahakian, said that discovering faults is part of being ready for earthquakes.
"To aid in accurately assessing seismic hazard and reducing risk in a tectonically active region, it is crucial to correctly identify and locate faults before earthquakes happen," Sahakian said in a statement.
Follow Rob Verger on Twitter: @robverger