NASA eyes revolutionary aircraft wing technology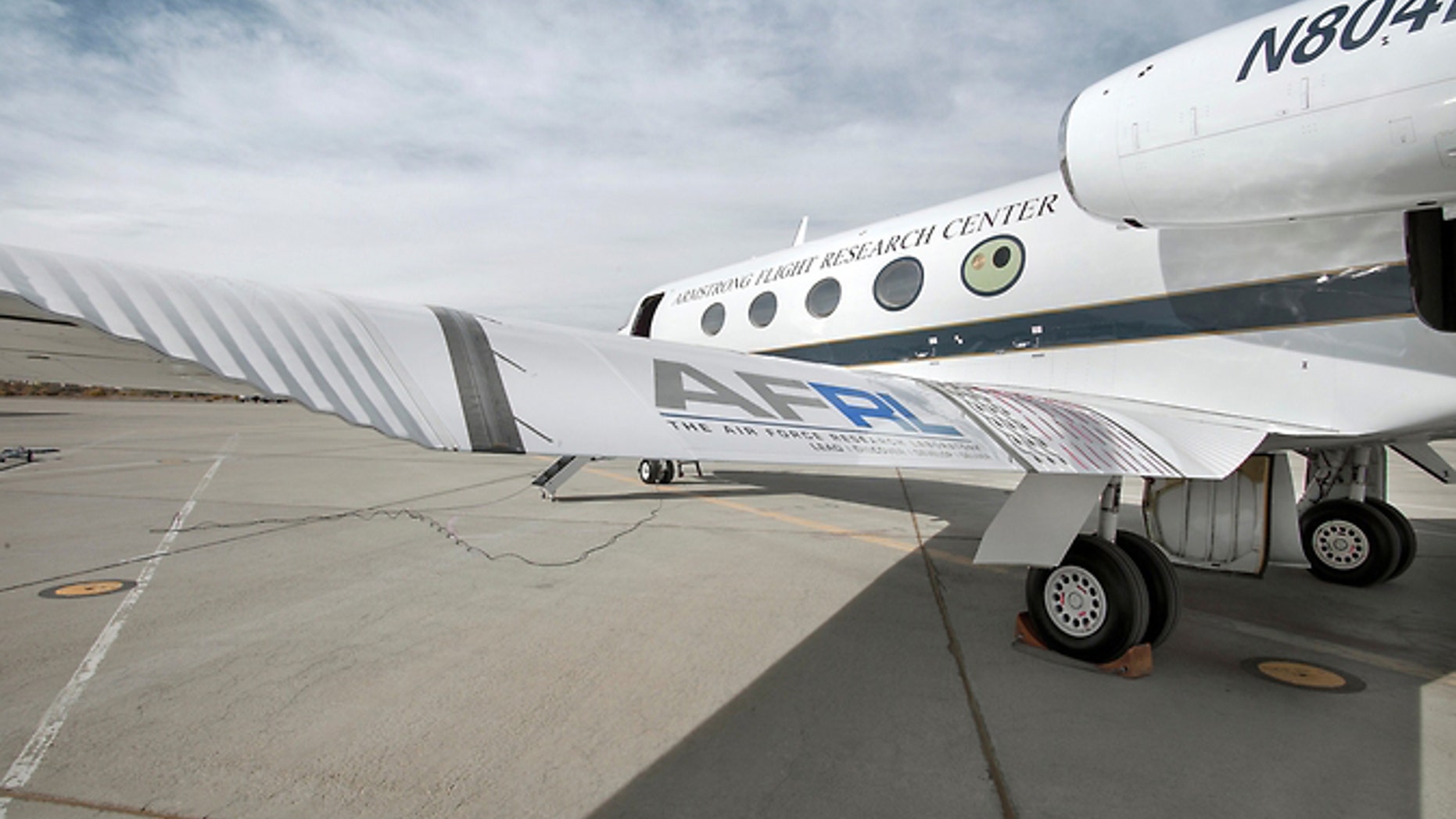 Scientists at NASA are testing a new aircraft wing surface capable of changing shape during flight, which aims to make airliners quieter and significantly boost fuel efficiency.
Researchers have replaced an airplane's traditional aluminum flaps with "shape-changing assemblies" that can form bendable and twistable surfaces, according to NASA. "Flight testing will determine whether flexible trailing-edge wing flaps are a viable approach to improve aerodynamic efficiency and reduce noise generated during takeoffs and landings," it said, in a statement.
Part of a research project called Adaptive Compliant Trailing Edge (ACTE), which involves NASA and the U.S. Air Force Research Laboratory, the technology uses aircraft flaps designed by Ann Arbor, Mich.-based FlexSys.
Thanks to funding provided by the Air Force's Small Business Innovative Research program, FlexSys has developed a "variable geometry airfoil," dubbed 'FlexFoil,' which can be fitted onto existing and new aircraft frames.
The technology is being tested on a modified Gulfstream III aircraft at NASA's Armstrong Flight Research Center in Edwards, California.
NASA said that during the initial flight, the wing's "experimental control surfaces" were locked at a specified setting. Different "flap" settings will be used on subsequent flights to collect data on how the wing technology performs.
"The first flight went as planned -- we validated many key elements of the experimental trailing edges," said Thomas Rigney, ACTE Project Manager at NASA's Armstrong Flight Research Center. "We expect this technology to make future aircraft lighter, more efficient, and quieter. It also has the potential to save hundreds of millions of dollars annually in fuel costs."
NASA is not the only organization looking to apply new technology to air travel. A U.K. company, for example, has unveiled a concept for commercial planes where windows will be replaced by full-length smart screens showing the view outside the aircraft.