NASA Budget Woes Delay Space Taxi Plans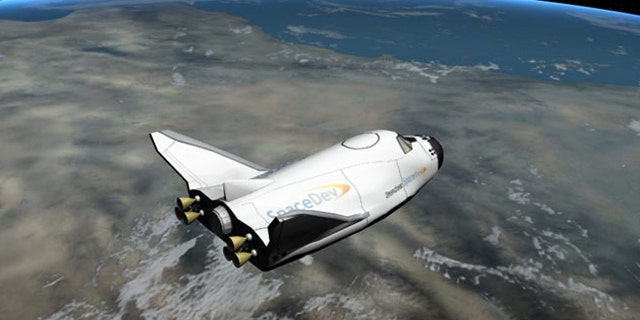 NEWYou can now listen to Fox News articles!
WASHINGTON – U.S. space officials said budget uncertainties will push back the use of private space taxis for transporting astronauts into orbit by at least a year, necessitating a new contracting strategy with suppliers and delaying such flights until at least 2017.
NASA will use flexible, cost-sharing arrangements to support private efforts by at least two prospective U.S. providers to develop commercially built rockets and spacecraft, William Gerstenmaier, who heads the agency's manned program operations, said on Thursday.
The flexible contracts will replace conventional contracts for development work, which NASA was slated to kick off earlier this week with a formal request for proposals, Gerstenmaier said.
NASA has used such a flexible approach in the past to spur development of private cargo spacecraft, setting program milestones and sharing development costs but providing reduced technical and financial oversight.
Gerstenmaier blamed the change in plans on an uncertain budget environment that prompted the agency to pursue a strategy that offered a "lot of flexibility" on the financial side.
The White House requested more than $800 million annually to support development of private space taxis, but lawmakers have reduced that amount to about $400 million.
The shift indicates agency officials do not feel confident Congress will provide adequate funds to support the development of two separate families of commercially built rockets and spacecraft. Already, Congress has attached some strings that could further reduce NASA's budget for commercial rocket development by linking such dollars to the agency's progress in developing a separate, larger rocket funded entirely by the agency.
The new strategy is designed to persuade commercial space ventures to continue their own funding of proposed rockets and capsules, which are meant to transport U.S. astronauts to the international space station toward the end of this decade.
NASA has relied on so-called Space Act Agreement funding arrangements in the past to partner on proposed commercial space projects with companies including Boeing, Orbital Sciences Corp. and Space Exploration Technologies Corp.
For more on NASA's plans for space transport, see the full story on The Wall Street Journal.