Mystery crater on Utah farm baffles geologists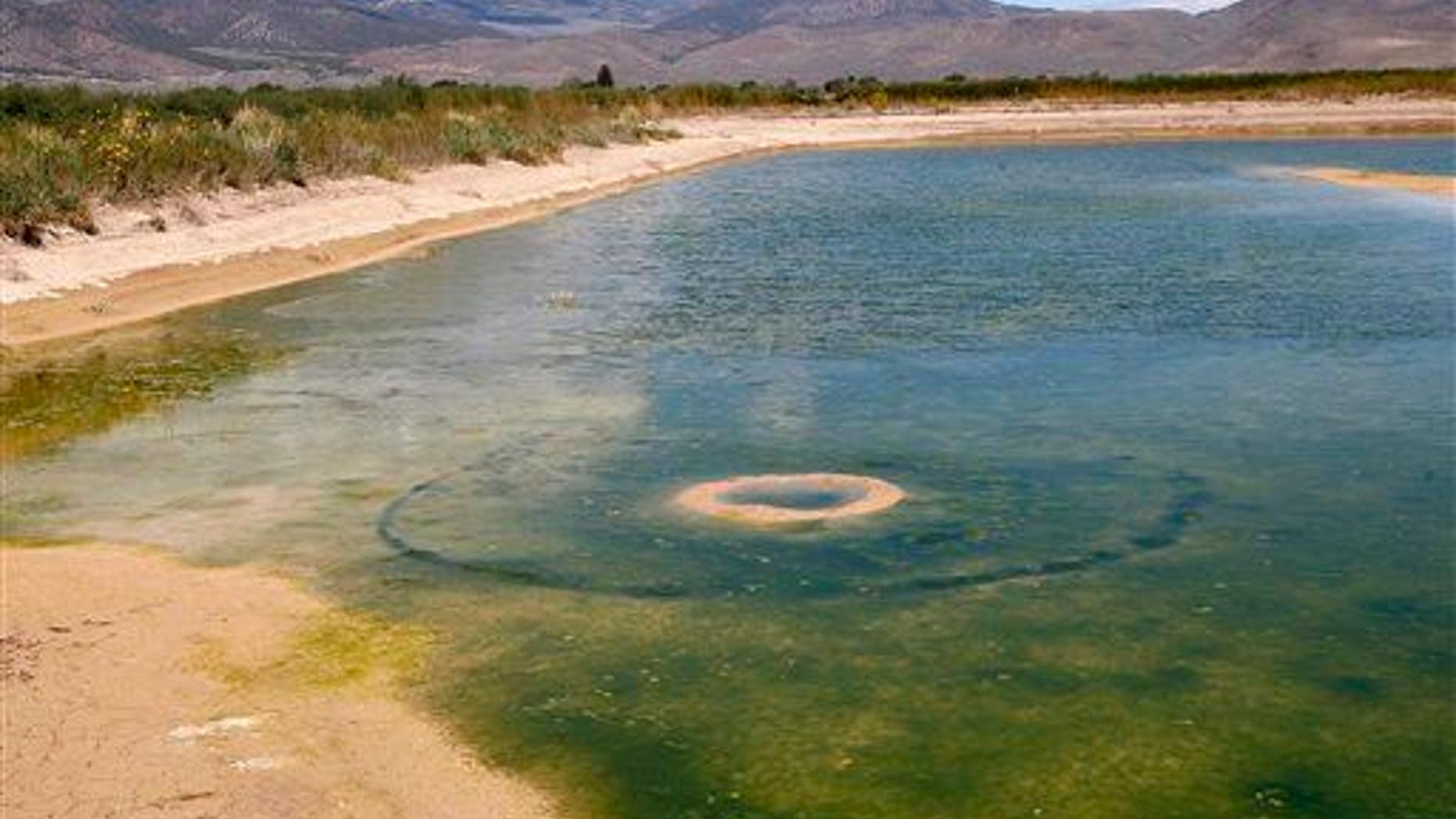 Gary Dalton was draining the irrigation pond on his farmland in Circleville, Utah, when he made a startling discovery: a giant crater staring back up at him from the bottom of the basin.
"The sun was just right, so I saw this blasted thing that no one had ever seen," he tells KSL.com. The algae-filled hole, measuring about 25 feet across and at least 7 inches deep in the center—with a few more inches' give in the middle—has baffled not only the Daltons, but area geologists as well.
"We've got several theories … [but] most of them have gone up in smoke," says a scientist from the Utah Geological Survey. Possibilities had included a pushy natural spring emerging from underneath, a buried pipeline, an earthquake, a meteor, or a methane "burp"—but they either don't seem geographically likely or have been ruled out with photographic evidence.
The most likely explanation is that the crater was formed when soil underneath the body of water collapsed from the constant draining and refilling of the pond, which caused an eruption of water and air to make the hole (check out the visual explainer provided by the Daily Mail).
But what do the Daltons think caused it? Gary tells KSL.com, "My heck, I guess that's Martian art," while one of his sons simply shrugs and says, "I have no idea." (Read about another mystery crater at the "end of the world" in Siberia.)
More From Newser