Mysterious 600-year-old dodgy dice discovered in medieval 'gambling den'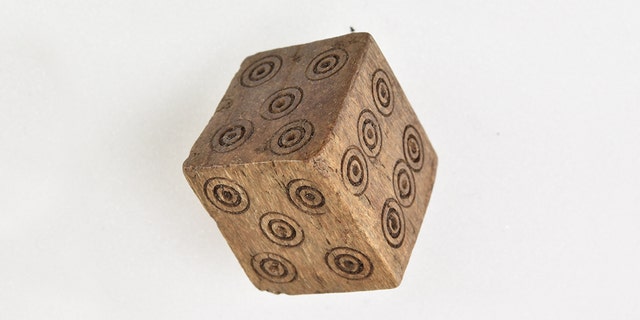 Cheating is as old as time itself, if the discovery of a mysterious 600-year-old dodgy dice is anything to go by.
The highly unusual wooden dice was found during excavations in the Norwegian city of Bergen. Featuring "two fives" and "two fours," archaeologists believe that the dice was used to cheat in games.
Experts from the Norwegian Institute for Cultural Heritage Research (NIKU) discovered the dice close to a wooden street that dates back to the 1400s in Vågsbunnen, a medieval district of Bergen.
VIKING TREASURES DISCOVERED: 'THOR'S HAMMER' AMONG SILVER HAUL FOUND ON BALTIC ISLAND
Per Christian Underhaug, project manager for the excavations in Bergen, says that, while the dice may have been lost by a medieval gambler, it is also possible that someone wanted to get rid of it. There were several inns and pubs in Vågsbunnen that likely hosted gambling, according to Underhaug.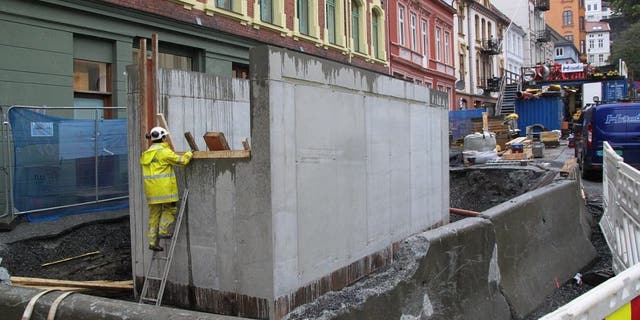 In a blog post, archaeologist Ingrid Rekkavik explained that medieval authorities in Bergen attempted to clamp down on gambling. A 1276 City Act gave the King's Ombudsmen power to confiscate money on gambling tables and fine gamblers half a mark, equivalent to about 107 grams of silver. "However, there is no reason to believe that gambling was not widespread," she added.
The dice, she explained, may have been used in a game called passe-dix that dates back to ancient times. The object of the game, which is played with three dice, is to throw at least 10. The first player to get less than 10 loses.
VIKING SWORD DISCOVERY: HUNTER FINDS 1,100-YEAR-OLD WEAPON ON NORWEGIAN MOUNTAIN
"It's exciting to imagine this dice's last game – was the cheater revealed?" wrote Rekkavik. "What happened to the dice? Was it perhaps thrown away by the nervous cheater eager to get rid of evidence? Or was it angrily thrown by an opponent, to where it ended up being found over 600 years later?"
The dice is just the latest fascinating archaeological find in Scandinavia. Last year, for example, an incredibly well-preserved Viking sword was found by a reindeer hunter on a remote mountain in Southern Norway. In 2016 archaeologists in Trondheim, Norway, unearthed the church where Viking King Olaf Haraldsson was first enshrined as a saint.
Also, in 2016, a tiny Viking crucifix was found in Denmark.
Follow James Rogers on Twitter @jamesjrogers