Muppet on Mars? NASA image from the Red Planet sparks comparisons to famous puppet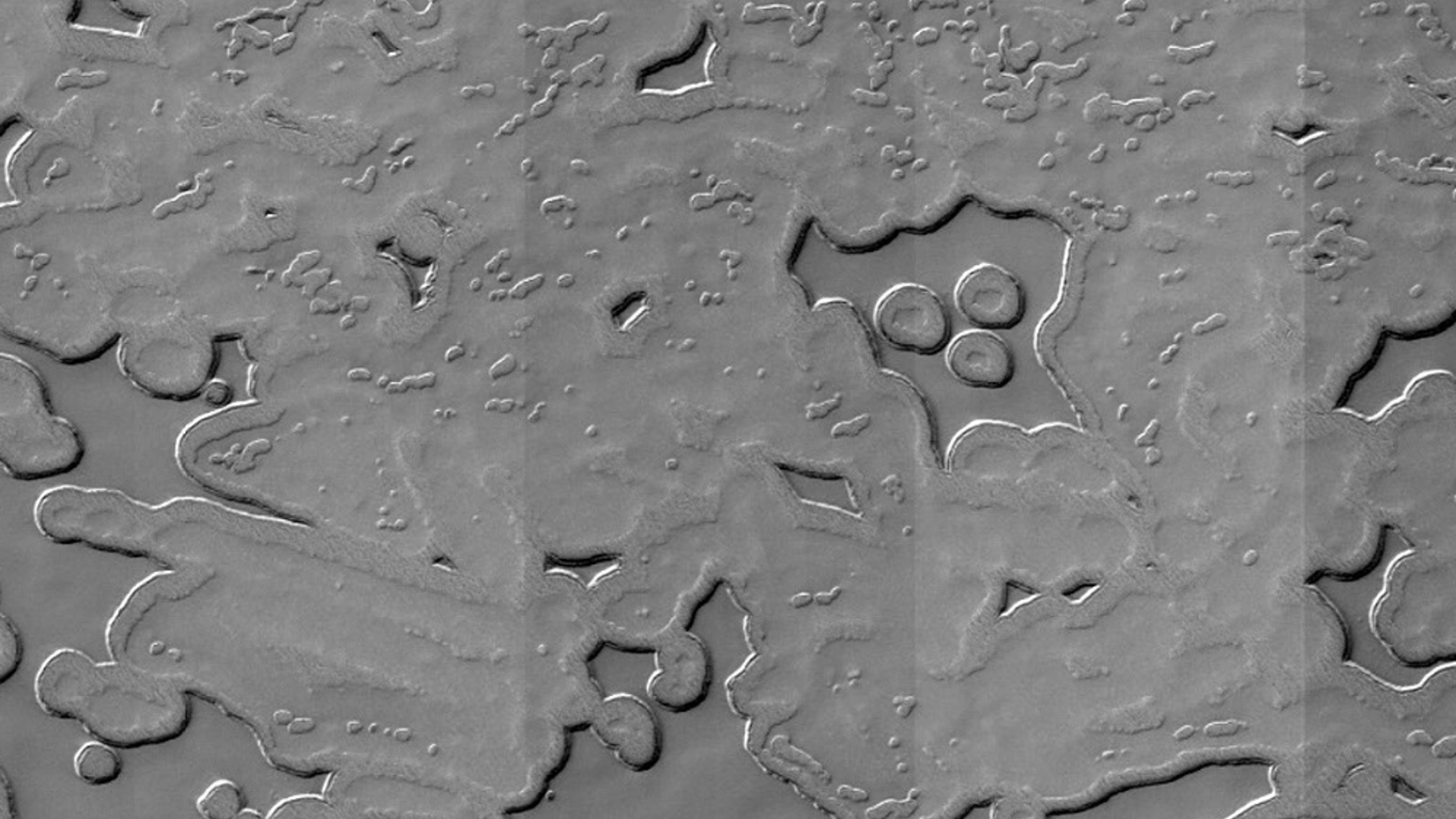 Extra terrestrials may not be openly roaming the Red Planet, but muppets might be. A recent image taken by a camera aboard NASA's Mars Reconnaissance Orbiter in the midst of a Martian dust storm captured a view of Mars' south pole — and a formation spotted on the film looks eerily familiar.
Many social media users were quick to point out the shape of the geographical formation matched the face of Beaker, the science-loving assistant to Dr. Bunsen Honeydew on "The Muppet Show."
NASA couldn't help but agree, sharing a close-up version of the image next to a picture of a frowning Beaker. In the picture, NASA circled the Beaker-looking shape in yellow.
NASA'S MARS OPPORTUNITY ROVER, $400M SPACECRAFT, UNRESPONSIVE IN MARTIAN DUST STORM FOR 2 MONTHS
"Today's HiPOD offers up a nice dose of pareidolia as well! #CannotUnsee," researchers at the University of Arizona's Lunar and Planetary Laboratory shared on its verified account, which tracks the Mars Reconnaissance Orbiter's findings.
One user suggested Beaker may not be alone, pointing to another formation in the distance that resembles Scrooge McDuck from "Ducktales."
The photo was snapped by HiRISE (High Resolution Imaging Science Experiment), a camera that sits on the Mars Reconnaissance Orbiter. HiRISE has been sharing images of its incredible views of the Red Planet since the orbiter made its landing in 2006.
MARS CURIOSITY ROVER'S SURPRISING FINDS FROM THE RED PLANET THROUGH THE YEARS
Over the past decade, the camera has revealed potential avalanches, dark flows, glacial-like formation, among other notable finds.
"Our camera's high resolution capability (imaging up to 30 centimeters per pixel) remains unprecedented for any existing orbiter in the study of the Red Planet, as well as being an indispensable instrument for helping to select landing sites for robotic and future human exploration," the University of Arizona's Lunar and Planetary Laboratory explains on its website.
HiRISE recent images are particularly impressive considering Mars was recently hit with a massive dust storm on June 10. The storm has continued for two months, prompting NASA's Mars Opportunity rover to sign offline.
A team of scientists at NASA's Jet Propulsion Laboratory (JPL) in Pasadena, Calif. have been eagerly listening for signs of life from the rover. So far, all they've heard is silence.