Mountain lion caught after roaming Southern California neighborhood
Authorities in Southern California had to tranquilize a mountain lion after it was found roaming through backyards on Monday morning.
The Azusa Police Department said in a Facebook post the animal was spotted in the residential area on the 600 block of Virginia Ann Drive around 7 a.m., located about 25 miles east of downtown Los Angeles.
The area was swarmed by law enforcement and wildlife officials, who went door-to-door to warn residents of the visitor in their neighborhood. A drone was also deployed by police to track the lion behind homes.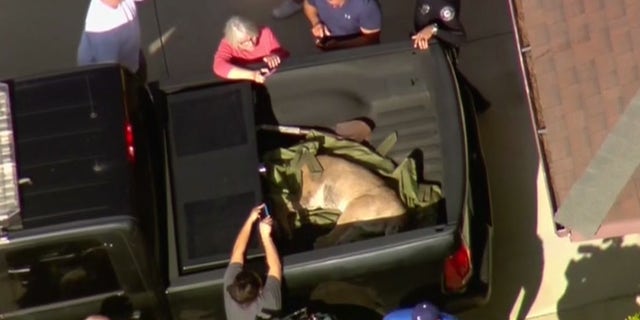 "What we're doing right now is to just contain the mountain lion and make sure that he doesn't pose any threat to anyone's safety," a police officer said in a video on Twitter.
MOUNTAIN LION CAUGHT AFTER WANDERING THROUGH TEXAS NEIGHBORHOOD
The big cat was eventually tranquilized around 9:30 a.m., according to FOX 11.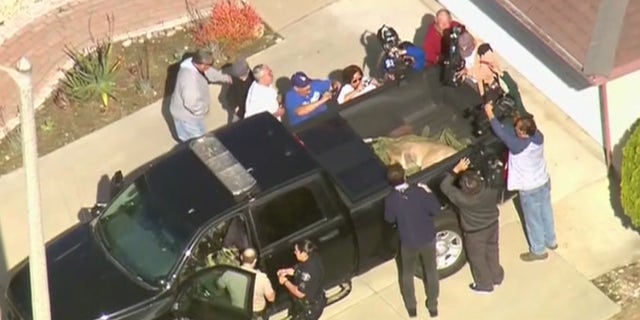 Officials then moved the mountain lion to the back of a pickup truck, where it was to be safely removed from the neighborhood.