Moon landing photo signed by Apollo 11 astronauts up for auction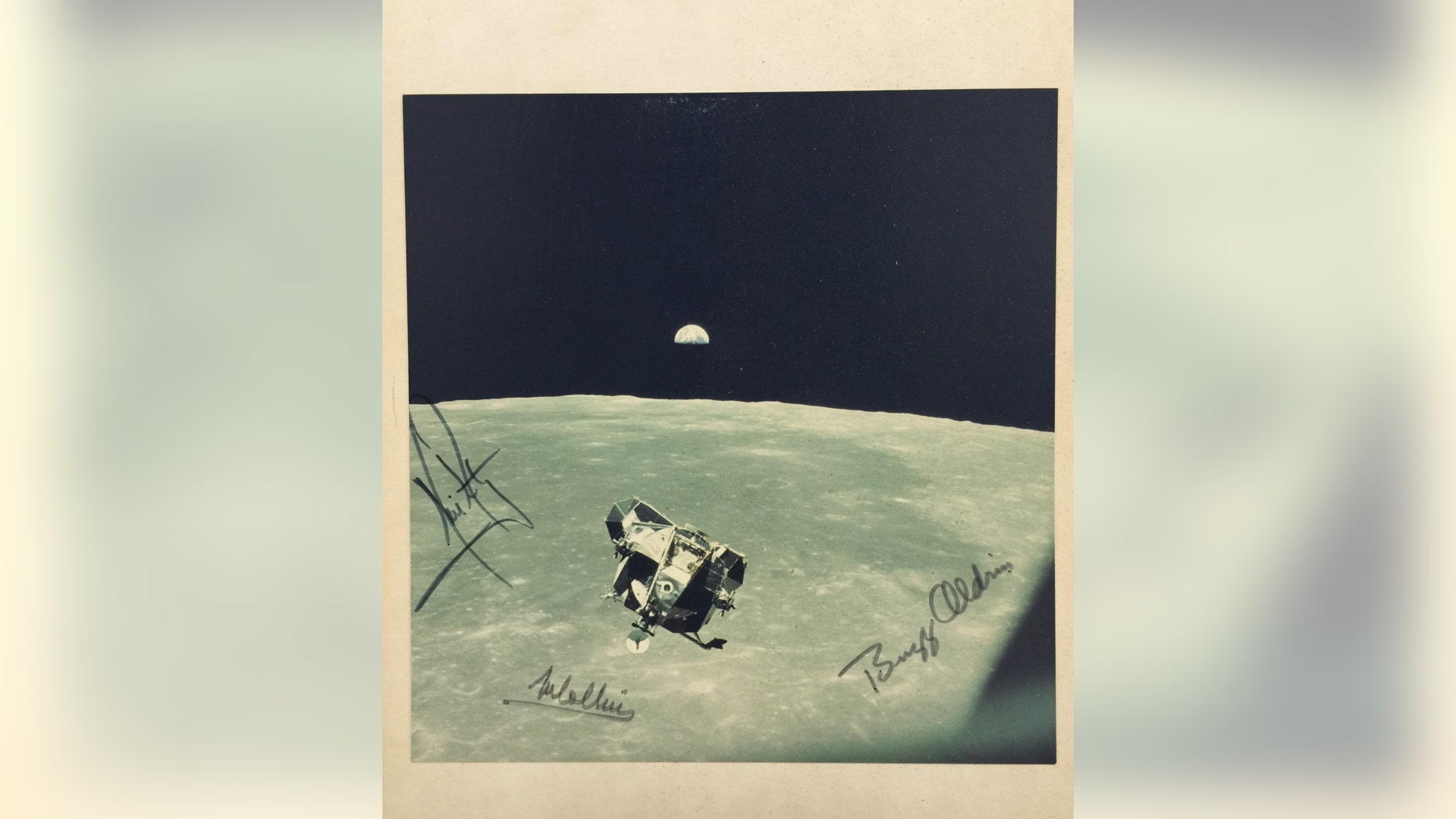 A photo of the historic Apollo 11 moon landing signed by the mission's astronauts will be auctioned in the U.K. on Saturday.
Signed by Neil Armstrong, Buzz Aldrin and Michael Collins at the end of a promotional visit to London in 1969, the photo shows the lunar module Eagle descending to the Moon's surface with the Earth in the background.
The Apollo 11 crew met the Queen and Prime Minister Harold Wilson during their one-day U.K. visit on Oct. 14 1969.
A letter of provenance accompanying the photo explains that it was given to John Cleland, who lent the astronauts limousines for their visit. "He had been contacted by The American Embassy as his car firm marketed a Ford based stretch limousine, which the Astronauts preferred to the more traditional Rolls or Daimler," it explains. "When the Embassy asked for a bill, he said it was an honour to be part of such a prestigious visit and in no way would he accept payment.  So they gave him the signed photograph!"
The letter is signed by Cleland's wife.
News footage shows the astronauts travelling to Buckingham Palace and Downing Street in the limousines.
London was one stop on a grueling Presidential Goodwill Tour undertaken by the Apollo 11 crew after the moon landing. Between Sept. 29 and Nov. 5, 1969 the astronauts and their wives visited 24 countries in 45 days.
The photo, which has a pre-sale estimate of $1,317 to $1,975, will be auctioned by Henry Aldridge and Son in Devizes, U.K., on Saturday.