'Monster' diamondback rattlesnake spotted in Florida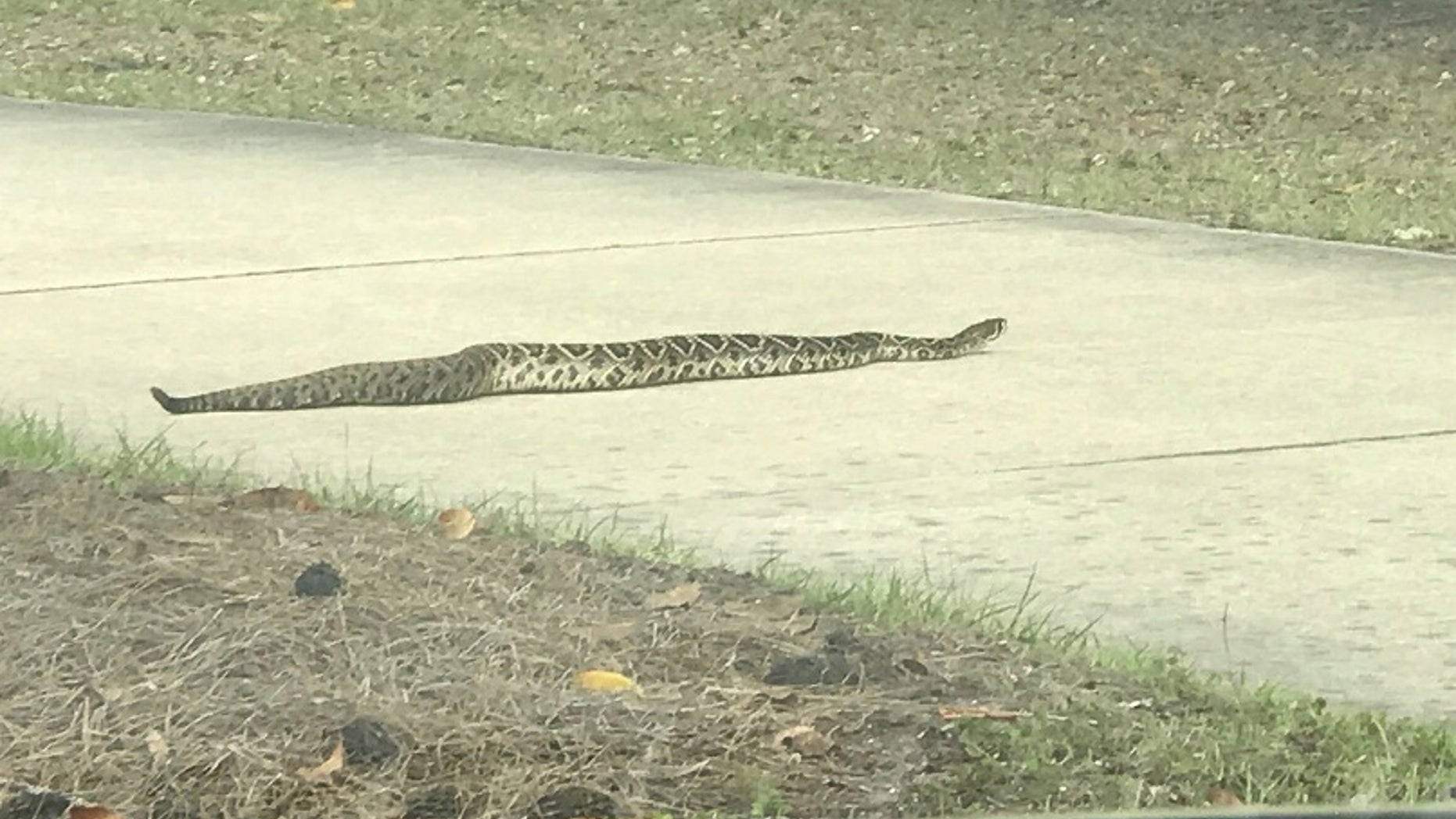 A massive Eastern Diamondback Rattlesnake was spotted in Florida over the weekend.
The snake slithered across a 10-foot golf cart path in Ponte Vedra, according to Derek Tyson, who first spotted the rattler.
Tyson told Fox News on Tuesday that he was out for a drive with his wife and 5-month-old child when the family noticed the "monster" serpent.
11-FOOT ALLIGATOR CAUGHT IN FLORIDA POOL
"We drove by it, but did a U-turn and came back to take pictures," he said.
Tyson said that he's seen several other snakes in the area before, but Sunday marked the first time he's ever seen an Eastern Diamondback.
The snake was found near the facility for K9 for Warriors, an organization that assists military veterans in obtaining service dogs.
"[The rattlesnake] hasn't affected any of our operations or any of our dogs, it's not [currently] a threat to us," Brianna Ehrhart, the education coordinator for the organization, told Fox News.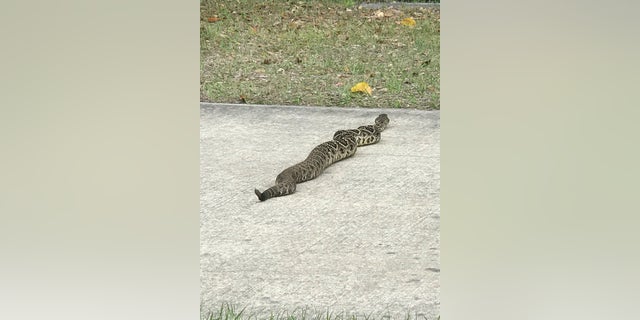 However, Ehrhart said that this is the first time a rattler has been spotted so close to the organization's grounds.
SHARK ATTACKS PADDLEBOARDER AT KUKIO BEACH NEAR LUXURY RESORT
"Safety is always at the forefront," she said, adding that grounds maintenance has been made aware of the serpent.
The sighting comes just days after an Oakleaf woman spotted a roughly 6-foot rattler, according to News4Jax.
Dan Maloney, the deputy director at Jacksonville Zoo and Gardens, told Fox News that it's not uncommon to see rattlesnakes in Jacksonville, adding that Eastern Diamondbacks are just one of the many types of rattlers in the state. Locals will have a greater chance of spotting a rattlesnake as spring temperatures continue to climb, he said.
SPERM WHALE SPOTTED FOR FIRST TIME IN INLAND WATERS OF WASHINGTON STATE
If you do come across one of the serpents, Maloney said it's best to leave it alone and call a removal service. People with pets and small children should especially keep their distance, he added.
"They don't want to encounter you if they don't have to -- they would rather save their venom for something they're going to eat rather than having to fight someone off," he said. "Give them as much space as you can."