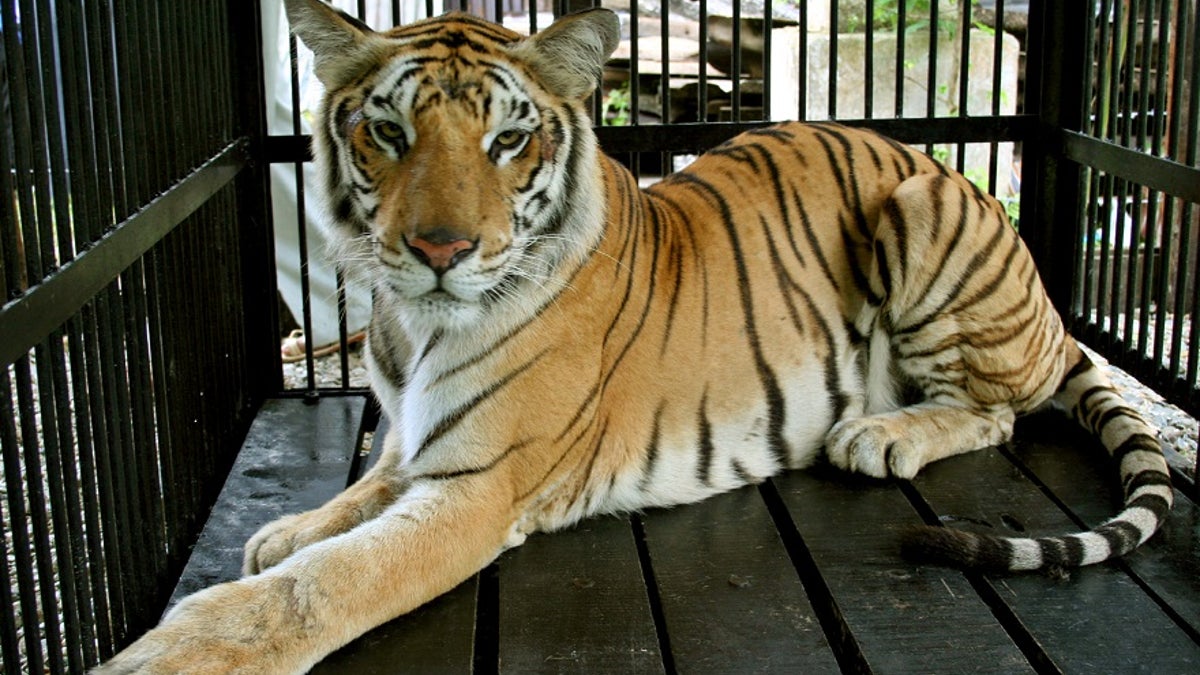 Michigan deputies responded to a semi-truck crash on a local interstate late Monday. When they arrived, they learned the truck was hauling a rather unusual shipment to New York: Bengal tigers.
The Bay County Sheriff's deputies were aware the truck was hauling animals, but they were not informed of what kind prior to arriving at the crash site, Michigan Live reported.
The semi-truck "hydroplaned and its driver lost control of the rig, causing it to leave the roadway, enter a grassy median and jackknife," Sheriff Troy R. Cunningham told the news site. The tigers were not injured in the crash, nor was the driver.
The tigers, each weighing roughly 600 pounds, are owned by a circus company, though it's not currently clear which one.
The Bengal tigers, which are endangered, according to the World Wildlife Fund, were held at a local towing company overnight as authorities worked to clear the crash site.