Mathematicians reveal 'true protagonist' on Game of Thrones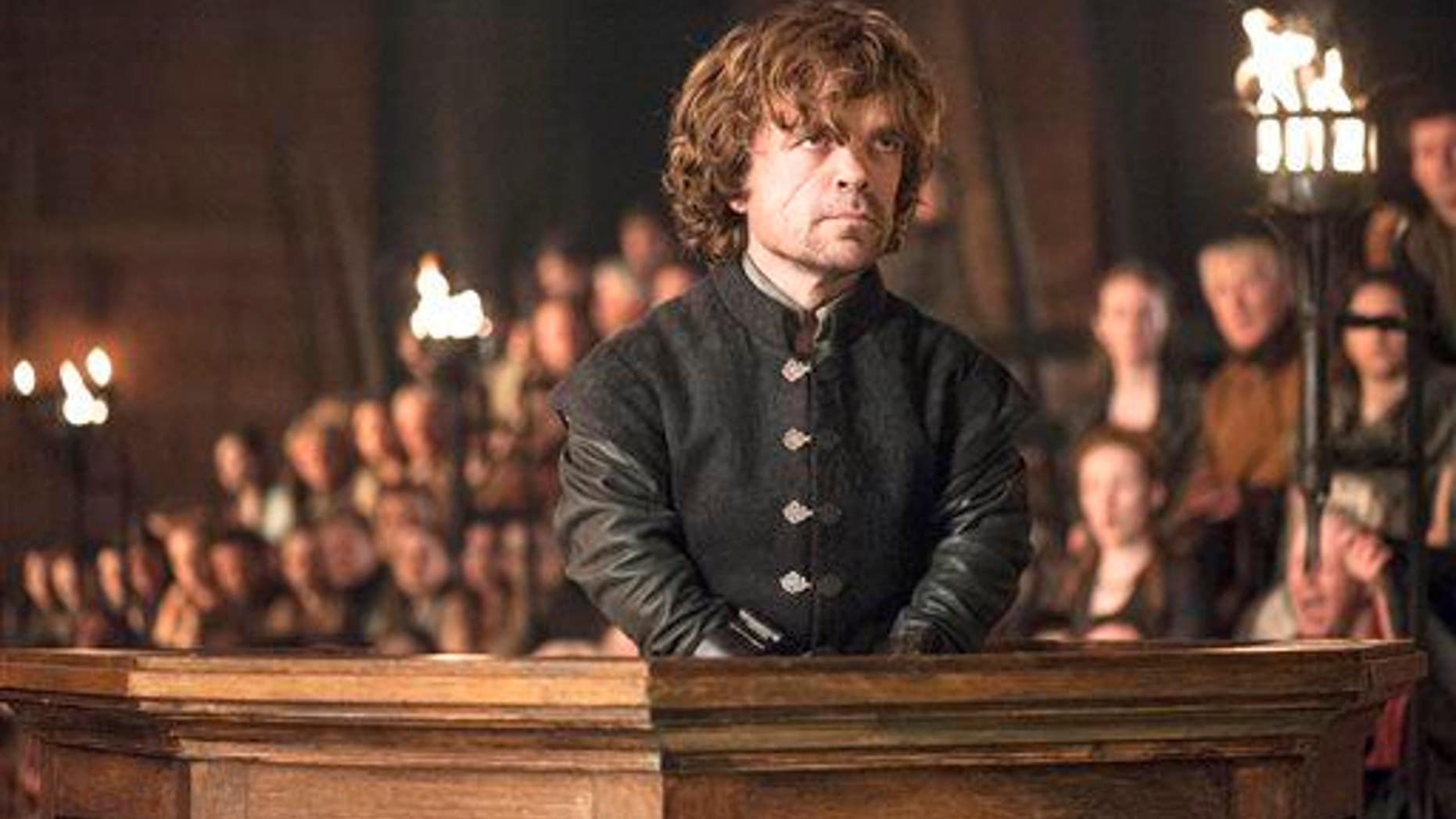 There are so many characters in Game of Thrones it's hard to keep them straight, let alone identify the main character. Mathematicians Andrew Beveridge and a student from Macalester College turned to "network science" to sort it out, searching for instances in which two characters' names appeared within 15 words of each other in A Storm of Swords—the third book in the series and inspiration for the third and fourth seasons of the HBO show, per Entertainment Weekly—to create a network of links.
Jon Snow, for example, was often linked to Samwell Tarly but never to Daenerys Targaryen. Tyrion Lannister boasted not only the most connections, but also most interactions and connections to important characters, per the study.
"Our analysis suggests that he is the true protagonist of the book." "Acting as the Hand of the King, Tyrion is thrust into the center of the political machinations of the (capital) city," the authors write.
Lannister was followed closely by Jon Snow and, perhaps surprisingly, Sansa Stark. "Jon Snow is uniquely positioned in the network, with connections to highborn lords, the Night's Watch militia, and the savage wildlings beyond the Wall," the authors say.
While Stark appears somewhat secluded in King's Landing, her network importance lies in connections to characters who "are aware of her value as a Stark heir" and "repeatedly use her as a pawn in their plays for power." Beveridge tells Quartz that while Targaryen is isolated on Essos, she remains connected to important characters on Westeros.
"Daenerys really represents the future—you can see what's about to happen based on the people she's linked with," he says. (You can now take a class on Game of Thrones.)
This article originally appeared on Newser: Mathematicians Reveal 'True Protagonist' on Game of Thrones
More From Newser