Man killed by meteorite in India, say government officials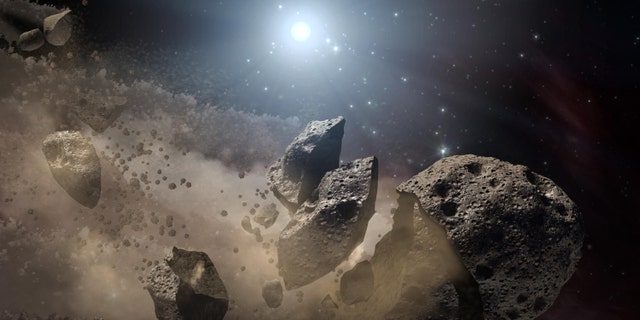 NEWYou can now listen to Fox News articles!
Authorities in India say that a small object that plunged from the sky and killed a man on Saturday was a meteorite.
The Tamil Nadu government said that the meteorite crashed into an engineering college in Vellore in Southern India, killing one man and injuring three others, according to The Times of India.
Police say a bus driver standing nearby was hit by the debris and died while being taken to a hospital.
Related: NASA will tackle asteroids with new Planetary Defense Office
The tragic death may be the first by meteorite in recorded history, according to Live Science.
Citing witnesses, The Times of India reports that the meteorite's blast left a crater 5 feet deep and 2 feet wide. Police recovered a black, pockmarked stone weighing 0.39 ounces, it said.
Scientists, however, said they had yet to determine whether the object was from outer space or possibly a passing airplane or man-made satellite. Experts from the Indian Institute of Astrophysics on Tuesday examined the impact crater using metal detectors to check the site for the presence of metals and dug up the soil.
Related: 100-foot asteroid to buzz Earth next month
"The object that police have recovered from the site would have to undergo chemical analysis" to confirm its origin, said the dean of the institute, Prof. G.C. Anupama. She said that while it was rare for meteors to reach the ground before burning up in the atmosphere, it happens.
In February 2013, a meteor blazed across southern Urals that scientists said was the largest recorded strike in more than a century. More than 1,600 people were injured by the shock wave and property damage was widespread in the Siberian city of Chelyabinsk.
Related: Enormous beam found streaming from black hole in distant galaxy
Tamil Nadu's top elected official J. Jayalalithaa has offered compensation to the bus driver's family.
The Associated Press contributed to this report.