Male hummingbirds use beaks to stab throats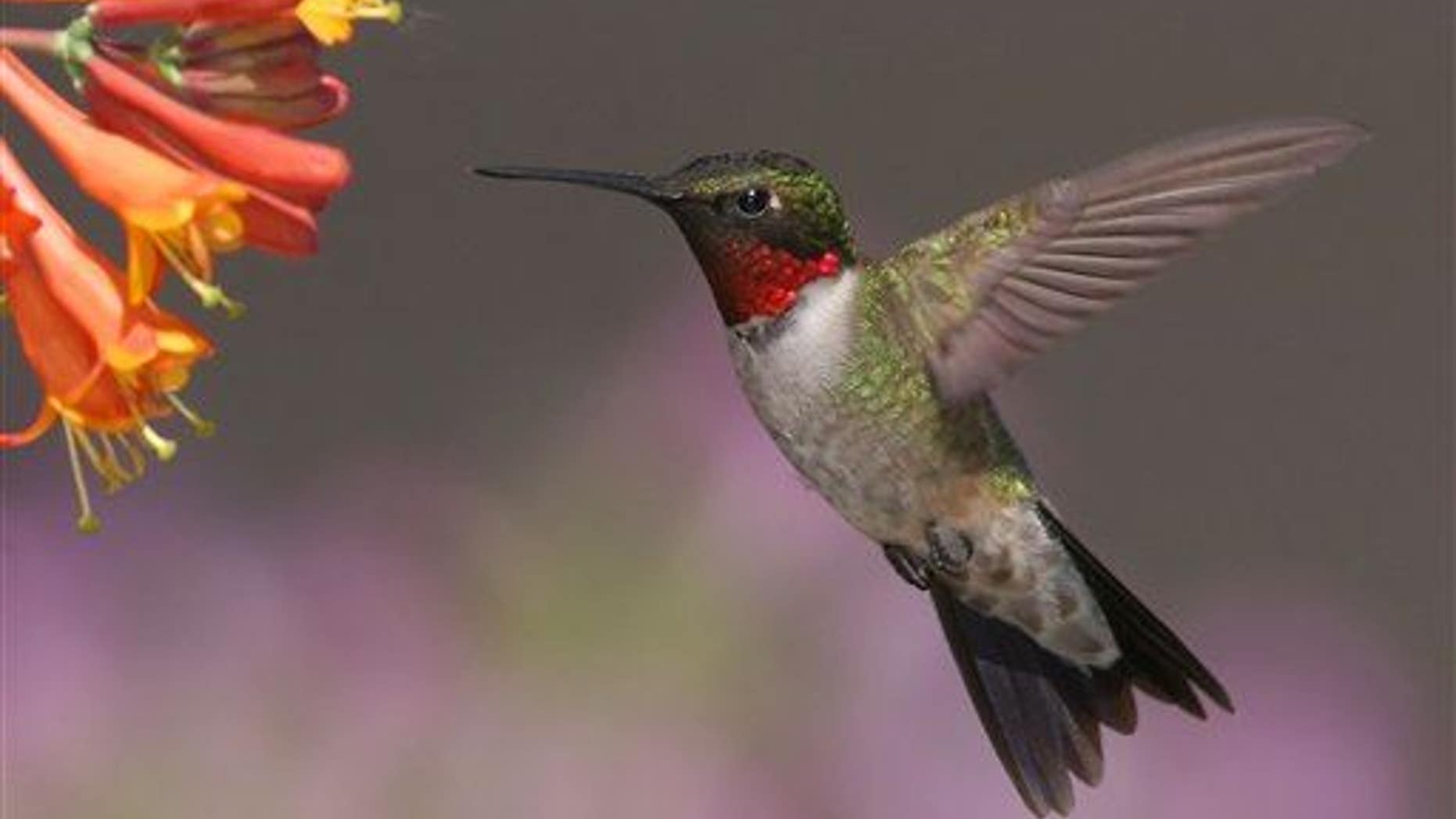 Bigger is better if you're a male hummingbird. Scientists have discovered that males grow longer, sharper beaks than females as they age—which they then use to stab each other in the throat during an elaborate mating ritual, according to research carried out by University of Connecticut scientists.
The study, published in Behavioral Ecology, looked at Costa Rica's long-billed hermit. Scientists observed the lek mating ritual, in which as many as 100 male hummingbirds gather around a female until she seems interested in one, at which point he'll dance for her; if she likes his jig, they'll partake in a mating session that lasts less than five seconds, notes World of Hummingbirds.
To keep attention on themselves, male birds will wield their beaks, which "double as deft, dagger-like weapons," as the University of Connecticut blog puts it; those with longer, sharper beaks were more likely to win.
It hasn't been a secret that male and female hummingbird beaks are different, but scientists had long assumed it had something to do with their feeding habits: The guys and the gals feed on different flowers, and researchers figured the males evolved over time with longer beaks to fit the particular flowers they needed for sustenance.
Now Alejandro Rico-Guevara, the lead scientist for this study, wonders if the flowers the males feed on are the ones that actually evolved their shape to fit the longer beaks.
Either way, Rico-Guevara gets a kick out of flipping the script on how people perceive hummingbirds: "I think people initially think of them as beautiful, delicate creatures, but I enjoy revealing their pugnacious attitudes." (Want to see a hummingbird up close? Strap a feeder to your face.)
This article originally appeared on Newser: Male Hummingbirds Stab Each Other in the Throat for the Ladies
More From Newser