Maintenance workers stumble on an 18th-century shipwreck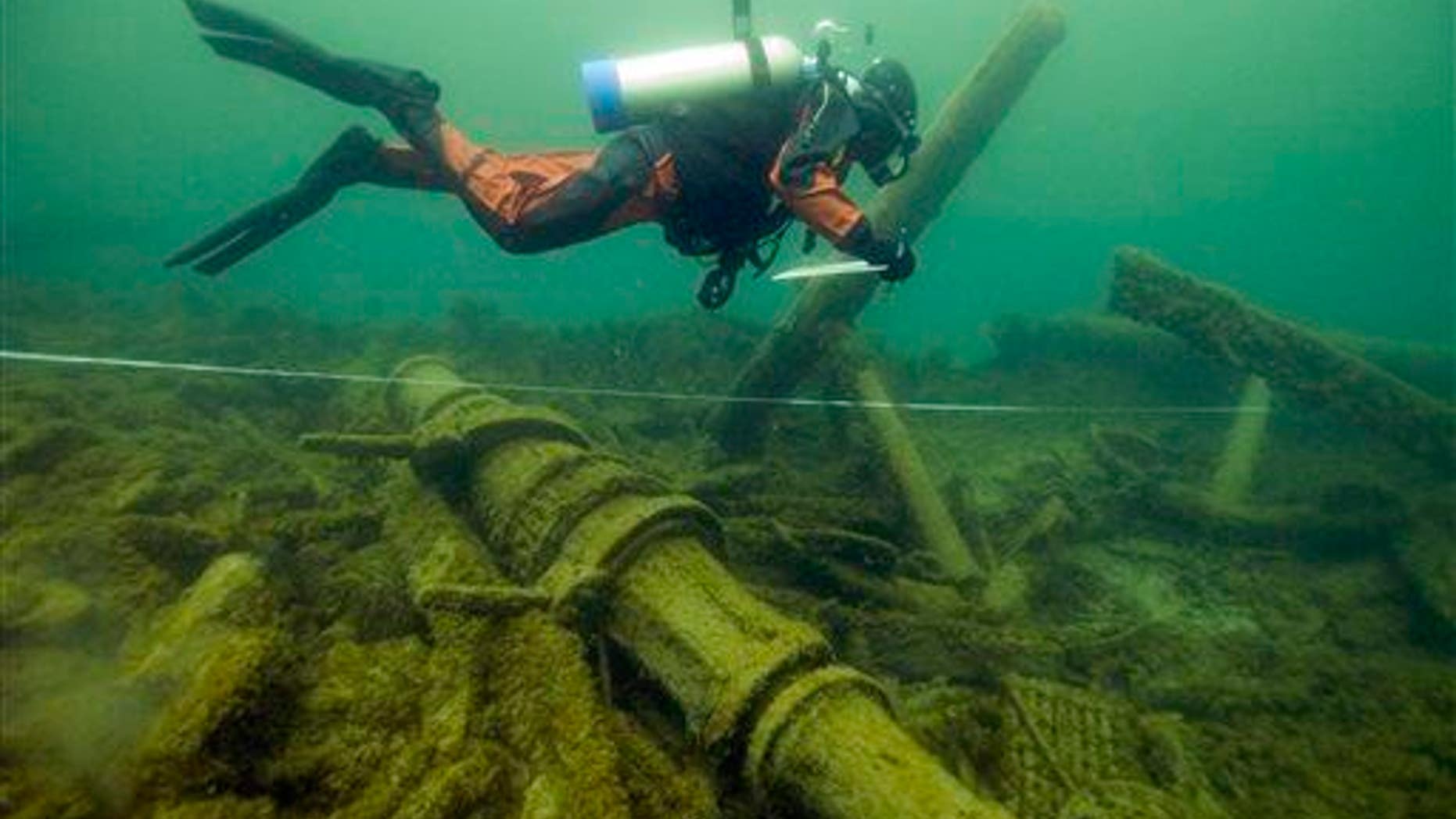 A maintenance crew removing debris from under the US 50 Bridge over the Nanticoke River in Maryland last spring thought they might have hit on something special when they saw wood that looked like ship timbers.
They were certainly right: Archaeologists are now confirming that it isn't just a ship, but perhaps the oldest found in the area, dating back to the 1700s, reports WBOC 16.
Growth rings reveal it was made from oak cut down between the Potomac River and Annapolis and fastened with wooden pegs, reports WBAL-TV. The 45-foot cargo ship was likely built at a small shipyard or plantation in Maryland, and charring suggests it was torched by British sympathizers in the 1780s.
"The day you find a shipwreck in Maryland waters is a momentous occasion," says Julie Schablitsky, chief archaeologist with the State Highway Administration. "It doesn't get much better than this." She and her husband, Navy underwater archaeologist Bob Neyland, have been analyzing the ship all summer.
They've even recovered a few artifacts and documented the timbers with a 3D laser scanner to reconstruct what it looked like before sinking. The shipwreck will be vacuum freeze-dried in the Maryland Archaeological Conservation Lab for preservation, and perhaps offered in some way for public viewing.
(Treasure hunters recently made a big find off Florida.)
This article originally appeared on Newser: Workers Removing Debris Find 18th-Century Shipwreck
More From Newser