Maine beachgoers find decomposing body of possible basking shark: 'It was foul'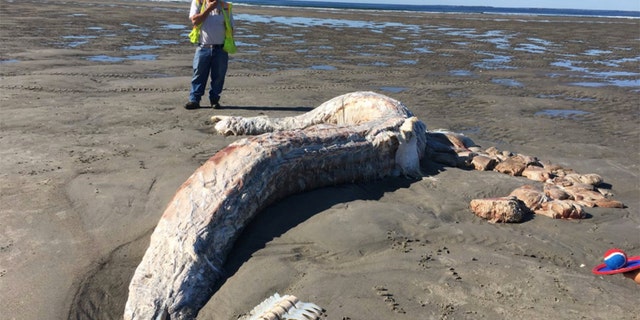 Maine beachgoers were surprised to find a mysterious sea creature washed up on Higgins Beach earlier this week.
HUMPBACK WHALES LUNGE TOWARD CALIFORNIA TOUR BOAT IN SHOCKING VIDEO
The creature was found Thursday morning and was possibly the decomposing body of a basking shark, Dr. James Sulikowski, a shark expert at the University of New England, told WCSH.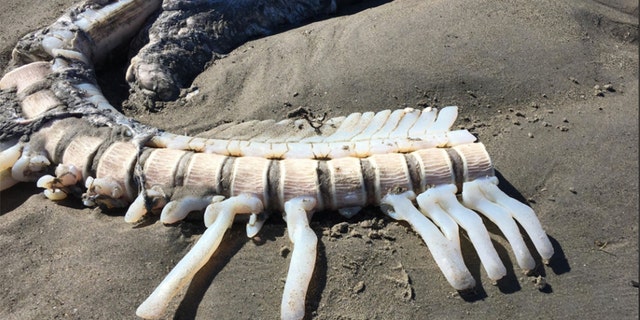 The carcass, which weighed roughly 600 pounds and was 15 feet in length, was removed by officials with the Portland Department of Public Works, the news station reported. It was later buried in a nearby landfill.
TEXAS WOMAN REELS IN 7-FOOT SHARK: 'THANK GOD FOR CROSSFIT'
One beachgoer, Chris Blair, told WCSH that the carcass was "pretty gross" and smelled like a "bad, hot day at a fish market."
"It was pretty foul," he added.
Basking sharks are the second-largest fish in the world, according to Oceana, which added that this type of shark can reach up to 40 feet in length. Unlike other species of shark, however, this one doesn't pose a threat to humans. It mainly eats plankton and can be found throughout the world's oceans.