Louisiana man unearths 2.89 carat white diamond at Arkansas state park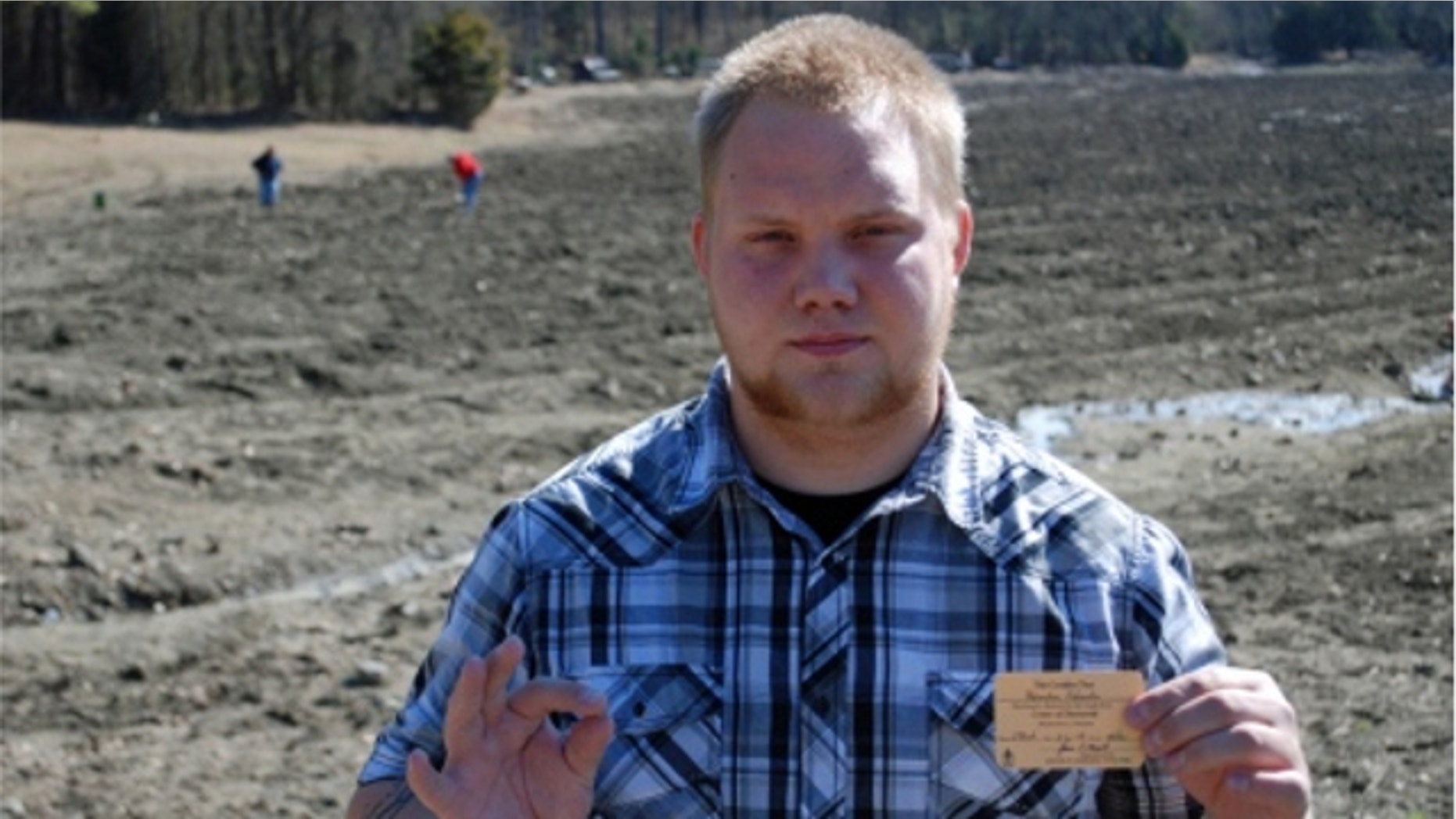 A Louisiana man has found a 2.89 carat white diamond at Arkansas' Crater of Diamonds State Park in Murfreesboro.
Park officials said Tuesday that Brandon Kalenda of Maurepas, Louisiana, found the diamond on March 6 and said he plans to keep it. Kalenda named the diamond "Jax Diamond" after his infant son Jackson.
Park Interpreter Margi Jenks said the diamond is the 47th to be registered by park visitors this year and is the fourth weighing more than a carat to be found since mid-February.
"Sure enough, Brandon found his diamond after searching for about 20 minutes in the Fugitt's Bank area of the park's search area," Jenks said. "We encourage park visitors to look for pockets or layers on the surface of gravel, and search there."
Jenks said Kalenda's diamond is triangular-shaped with a metallic appearance and is about the size of an English pea. "No two diamonds in the rough are alike," Jenks added.
Kalenda's family decided to visit the park after a relative watched a segment of TLC's "19 Kids and Counting," where the Duggar family visited the Crater of Diamonds State Park.
Jenks said conditions are "perfect" for diamond hunting at the park, noting recent rainfall and the fact that staff plowed the diamond search field at the end of January.
"Diamonds are a bit heavy for their size, and they lack static electricity, so rainfall slides the dirt off diamonds that are on the surface of the search field leaving them exposed," she said. "When the sun comes out, they'll shine and be noticeable."
The Associated Press contributed to this report.