Loch Ness Monster redux? 'Dinosaur-like-creature' reportedly spotted in North Carolina lake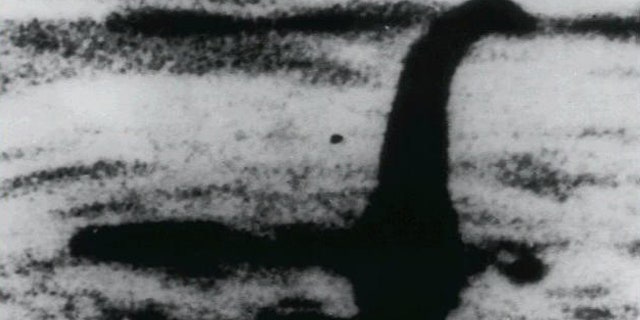 A 35-year-old man from Mecklenburg County, North Carolina has reportedly spotted a "dinosaur-like, creature in a man-made lake.
The man, who wished to remain anonymous, reported his findings to CryptoZoology.com, a website that reports on strange occurences.
LOCH NESS MONSTER SPOTTED? TOURISTS' PHOTO SPARKS DEBATE
"I was on a boat with my friends," the man told the website. "We where near the lakes main channel when we saw something splashing around in the water."
While boating on the man-made Lake Norman, the man, along with several of his friends spotted the creature, describing it as "splashing around in the water." He noted it was around 10-feet-long and reminded him of the mythical Loch Ness monster. No photos were taken of the creature as it was only visible for approximately one minute until it went below the surface.
CryptoZoology says its articles are "based on witnesses accounts, original videos, pictures and subsequent interviews carried out by Cryptozoology News."
Lake Norman is no stranger to unexplained sightings, with several people having said they have seen a creature that lives in the water. There is a website, LakeNormanMonster.com, that allows people to post about what they have seen.
The lake was created between 1959 and 1964 as part of the construction of the Cowans Ford Dam. It is the largest man-made body of fresh water in the state of North Carolina.
The report comes courtesy of the News & Observer, which has reported on the findings of the creature for nearly 50 years.
ANCIENT LAND-DWELLING CROCODILE HAD T. REX SIZED TEETH, STUDY SHOWS
The creature has even been dubbed Normie, a play on the famed, yet unfounded name of the Loch Ness Monster, Nessie.
Several people have posted on LakeNormanMonster.com in recent years, with descriptions of their findings ranging all over the place.
One man said he was knocked off his boat after a huge force and spotted a 15-foot "Nessie-like sea monster" swimming away. Another witness said he and his girlfriend saw a creature, "at least 14-ft long," from their Jet Ski in 2014.