Live 90-year-old grenade found in cupboard at Israeli museum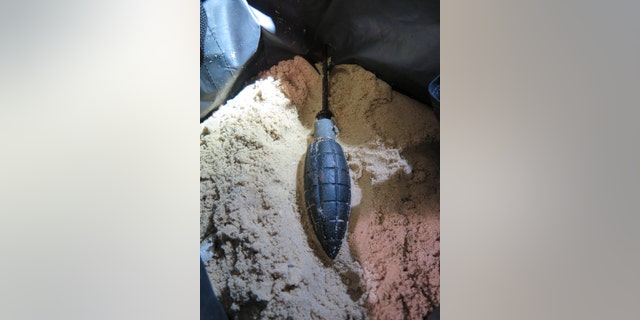 A 90-year-old live grenade was discovered in an Israeli museum's cupboard Thursday.
Police were called to Tel Aviv's Haganah Museum after the explosive device was found and then removed the grenade, the Times of Israel reports.
CRUSADER-ERA HAND GRENADE SURPRISES ARCHAEOLOGISTS
"Bomb disposal experts carefully removed the Grenade that was discovered in the museum in tel Aviv. They prevented a potentially very dangerous situation to the public," Israel Police spokesman Micky Rosenfeld told FoxNews.com. "The 90-year-old grenade after being defused is being examined by police sappers and forensics," he added.
The Haganah, the predecessor of today's Israel Defense Forces, was an underground Jewish military defense organization formed in 1920.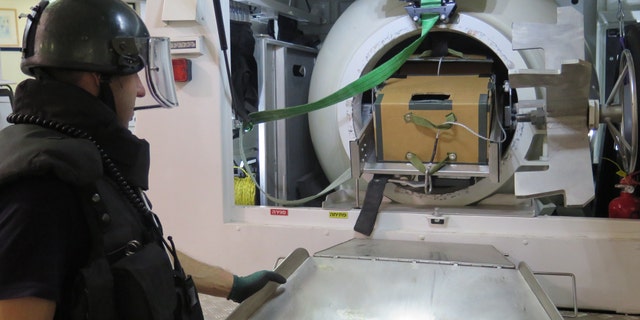 It is thought that the grenade was made in a private arms factory during the 1920s for use by the Jewish Underground, the Times of Israel said.
HIKERS DISCOVER ANCIENT MENORAH, CROSS ETCHINGS IN ISRAEL
The Haganah Museum is located in a building that once belonged to Eliyahu Golomb, one of the founders of the Haganah.
Although the grenade at the Haganah Museum was almost 100 years old, much older grenades have been discovered in Israel. Last year, for example, archaeologists were stunned to find a crusader-era hand grenade in the sea. The hand grenade may have been used to disperse flammable liquid.
Follow James Rogers on Twitter @jamesjrogers