Lego wheelchair helps Maryland Zoo's injured turtle to heal, officials say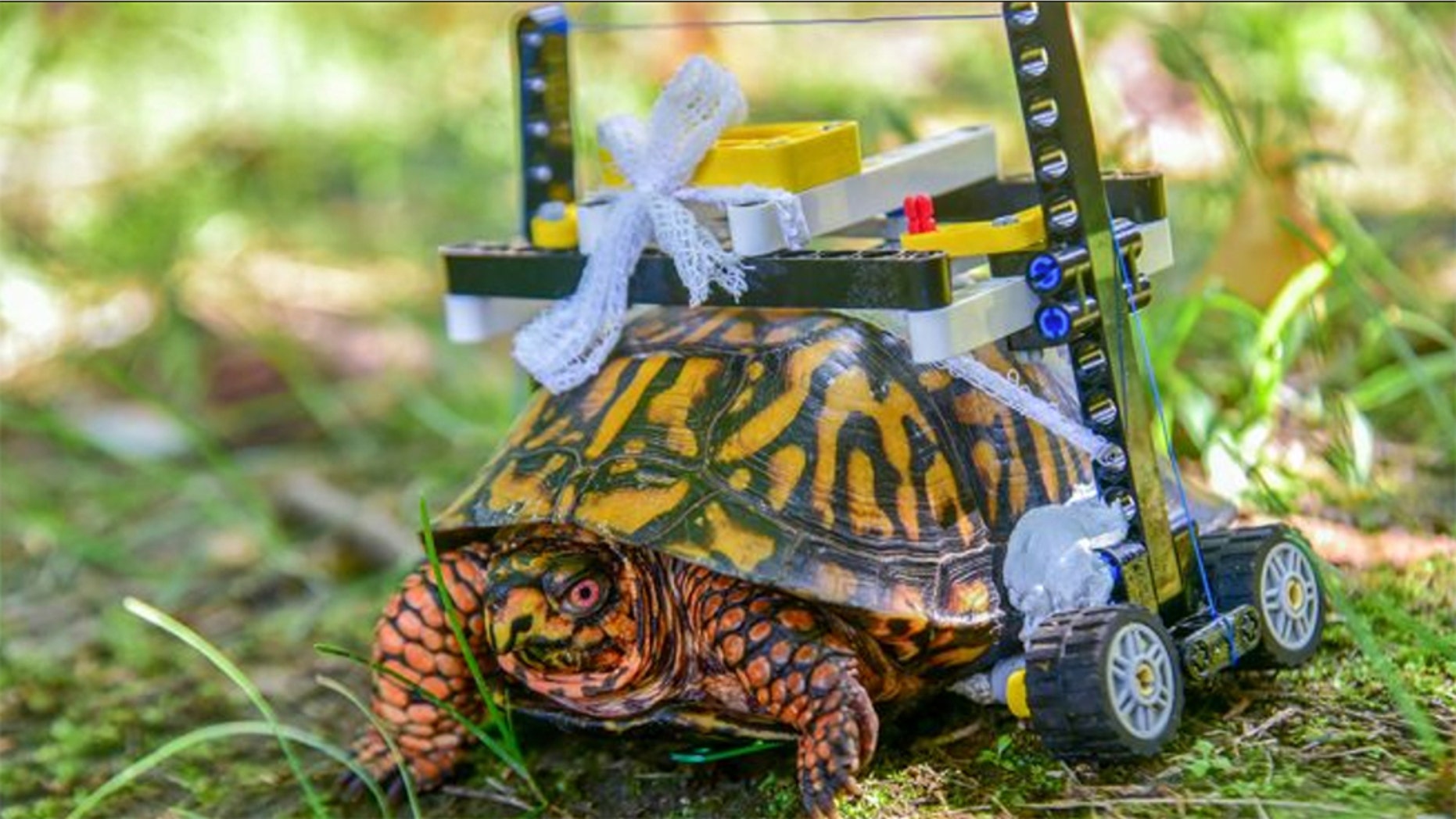 A turtle in Maryland is getting a lift from a one-of-a-kind ride.
A "customized Lego wheelchair" was designed for one lucky wild Eastern box turtle who needed some help after injuring and undergoing surgery for his shell, according to a news release from the Maryland Zoo.
The wounded creature was discovered by a zoo employee over the summer in Maryland's Druid Hill Park and was taken to the zoo's hospital, according to Dr. Ellen Bronson, senior director of animal health, conservation, and research at the Zoo.
GEORGIA ANGLER REELS IN RARE KEMP'S RIDLEY SEA TURTLE
"He had multiple fractures on his plastron, the bottom part of his shell. Because of the unique placement of the fractures, we faced a difficult challenge with maintaining the turtle's mobility while allowing him to heal properly," Bronson explained.
The turtle underwent an operation to "stabilize" his shell, the news release said, and afterwards, the bottom part needed to be kept "off the ground so it could heal properly," Garrett Fraess, a veterinary extern at the zoo, said.
"They don't make turtle-sized wheelchairs. So, we drew some sketches of a customized wheelchair and I sent them to a friend who is a LEGO enthusiast," he said.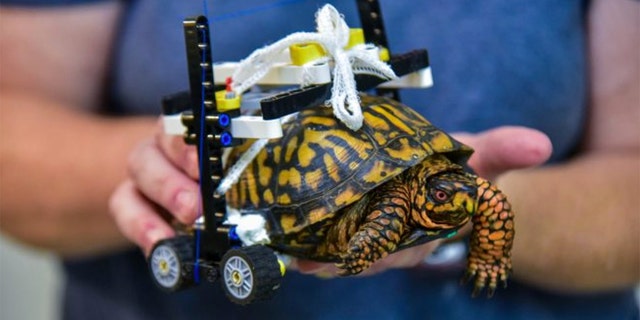 DANISH TOURIST SLAMMED BY WILDLIFE OFFICIAL FOR JUMPING ON CROCODILE
Weeks after the operation, the specialty wheelchair – complete with wheels and a surrounding frame – was finished, the news release said, adding that with the help of plumbers putty, the chair was attached "to the edges of the turtle's upper shell, which gets him off of the ground and allows his legs to be freed up so he can move."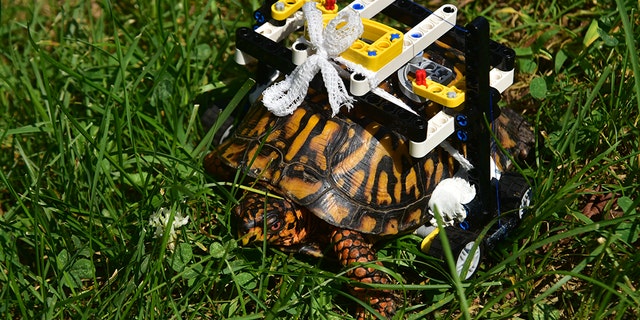 And since then, the turtle has adapted seamlessly, Fraess said.
"He never even hesitated," Fraess said. "He took off and has been doing great. Turtles are really good at healing as long as the shell remains stable."
The animal will likely be getting around in his new wheels into next spring until he's fully healed, Bronson said.