Lava lake rises at Hawaii's Kilauea volcano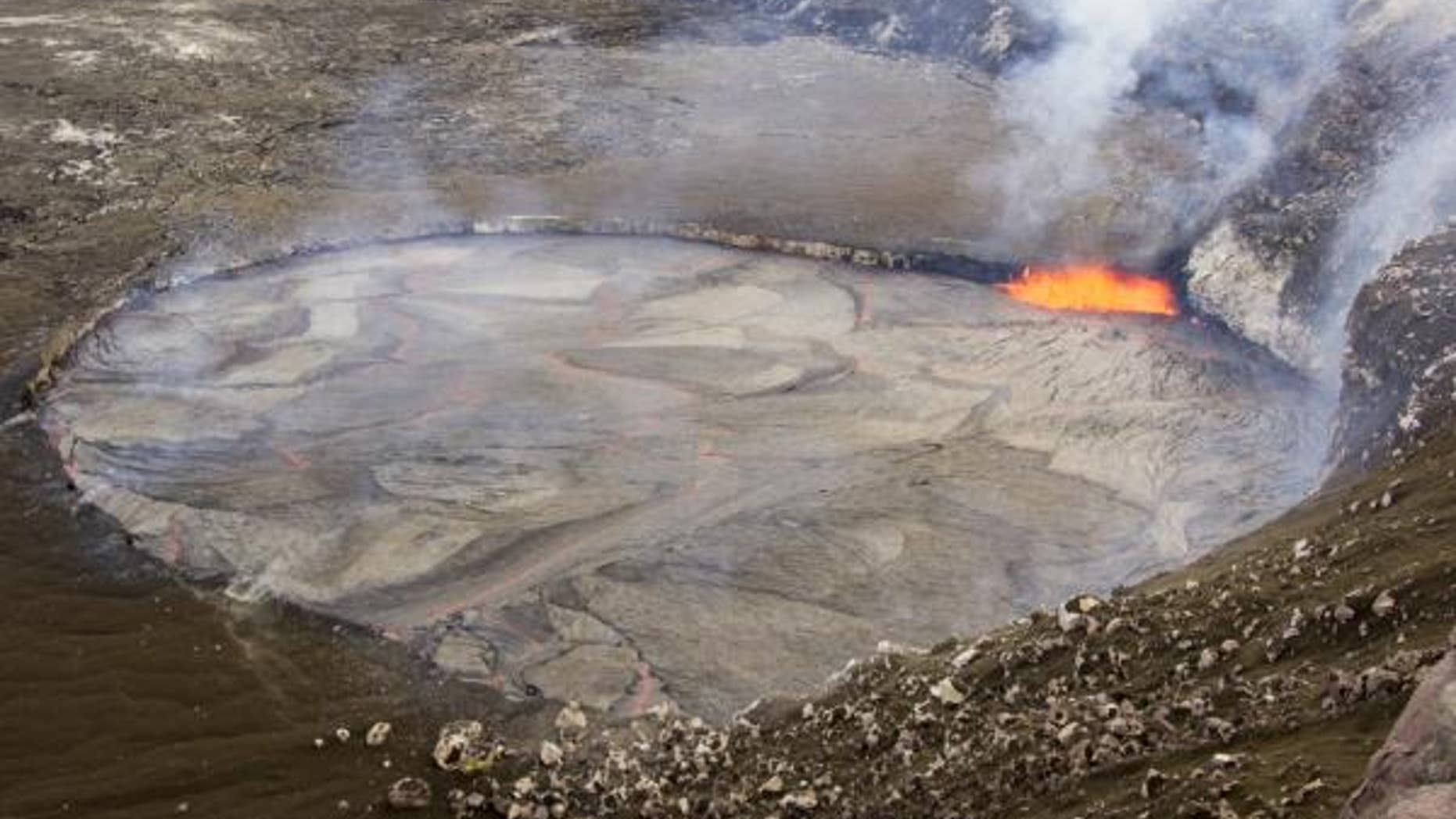 The lava lake at the summit of Hawaii's Kilauea volcano rose over the weekend, according to the Hawaiian Volcano Observatory, reaching within 13 feet of its Overlook crater rim on Sunday.
Kilauea, described as the world's most active volcano, is located on the southern shore of Hawaii.
The lava lake had risen 26 feet since Saturday, scientists reported, coming within 13 feet of spilling over the Overlook crater rim onto the floor of the Halema`uma`u crater. However, the lava level was about 20 feet below the rim by 7AM local time Sunday.
The summit lava lake is within an elliptical crater, known as the Overlook crater, which measures approximately 520 feet by 690 feet.
The Overlook crater has been more-or-less continuously active since it opened on March 19, 2008, according to the Hawaiian Volcano Observatory. Since 2013, the lava level has been typically between 100 feet and 200 feet below the floor of the Halemaʻumaʻu crater.
The Hawaiian Volcano Observatory also noted elevated seismic activity beneath the summit and the volcano's upper East and Southwest Rift Zones.
Last week, Chile's Calbuco volcano made headlines when it erupted for the first time since 1972.
Soldiers were sent to clear ash from towns and roads near the volcano, which was quieter but continued to release columns of ash after emitting twin spectacular eruptions on Wednesday.
Late Sunday, Chile's National Geology and Mining Service said rainfall in the coming days could cause dangerous lahars, mudflows of debris, pyroclastic material and water that would flow down the volcano's slopes and through valleys. Experts also said they feared the rain could cause the thick layer of volcanic ash to harden in place.
About 400 soldiers arrived in the region to help residents clean the ash off roofs and from streets and properties.
The area looks like a "gray desert," said 45-year-old local Victor Hugo Toledo.
"Wherever you look all you see is gray dust; there is an average of 50 centimeters off it over the towns and on all the roofs," he said.
Officials are urging people to keep using masks or handkerchiefs to prevent breathing in dust.
More than 6,000 people have been evacuated and authorities are maintaining a 12-mile exclusion zone around the volcano.
The Associated Press contributed to this report.