Killer Bees Attack 70-Year-Old, Move Into Central California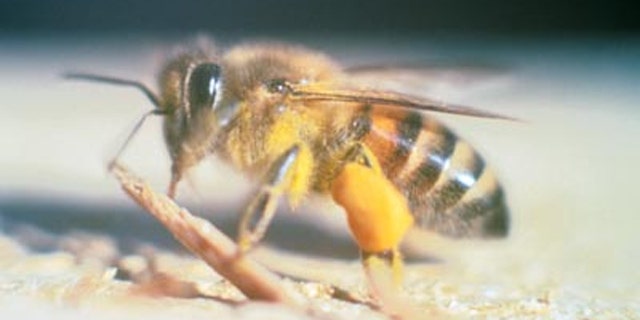 NEWYou can now listen to Fox News articles!
Africanized honey bees have invaded Central California, and a 70-year-old man became the region's first ever victim.
The killer bee attack occurred July 5th while Jack McBride was walking his dogs alongside a corn field near his home. McBride told FOX40 News he heard bees buzzing in a nearby tree just before the attack.
"My dog poked his nose in what turned out to be a hive on the ground," McBride said. "I was stung more than 50 times ... my dogs were stung too."
An exterminator was called in to eliminate the hive.
Despite its fearsome nickname, the sting of killer bees is no more potent than its non-"killer" European counterparts. Instead, Africanized honey bees are dangerous because they are far more aggressive -- easily provoked, quick to swarm, attack in great numbers, and pursue their victims for greater distances.
McBride contacted the Stanislaus County Department of Agriculture, which recently confirmed the bees were in fact Africanized.
Africanized bees migrated into California in the mid-1990s, but this is the first time an attack was reported this far north.
For more information on the Africanized bee outbreak, see FOX40.