Jogger discovers lion cub in Dutch field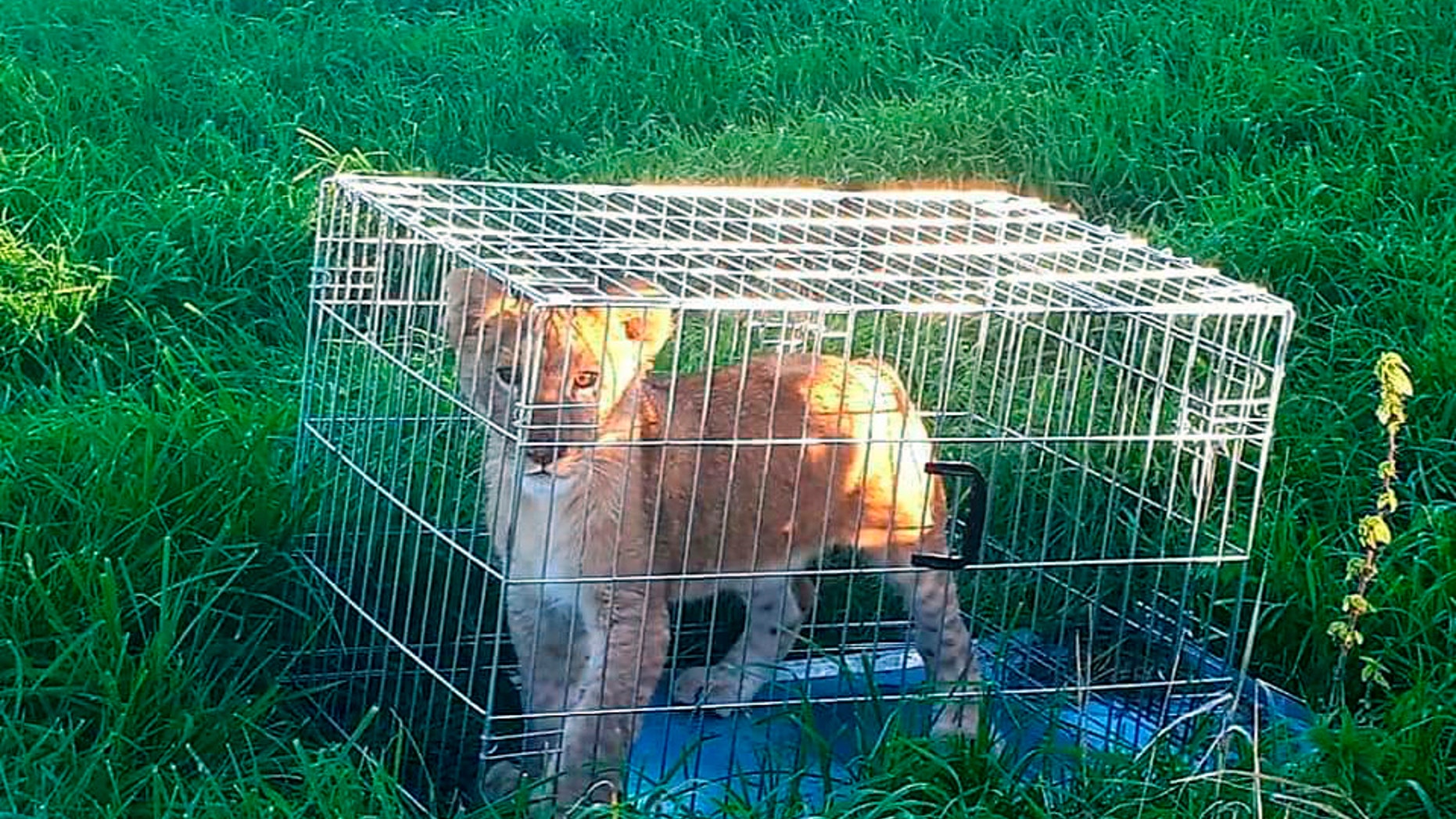 A jogger made a startling discovery while on a run in Holland this weekend when he came across an abandoned lion cub.
The male cub, believed to be about five months old, was found in a cage dumped in a field near the village of Tienhoven Sunday, according to police.
FIRST TEST TUBE LION CUBS IN THE WORLD ARE LIVING A 'HEALTHY AND NORMAL' LIFE
Officers have taken to social media in an attempt to trace the animal's owner.
The lion was sent to the Lion Foundation, which cares for big cats. In a Facebook post on Sunday, the Foundation explained that the cub was discovered on a bench in a meadow. The animal is in good health, but very tired, it explained. A video accompanying the post showed the quarantined cub drinking from a water bowl.
On Monday, the Foundation provided an update on the cub. "Our little stud got through the first night," it posted on Facebook. "He's been sleeping very well and the first bites have been eaten."
The lion is being fed "very light digestible food," the Foundation said, noting that it is not clear what the cub was fed prior to his discovery. "The first toy has also been gratefully received," it added.
The Associated Press contributed to this article.
Follow James Rogers on Twitter @jamesjrogers