Jackson Pollock: master of physics?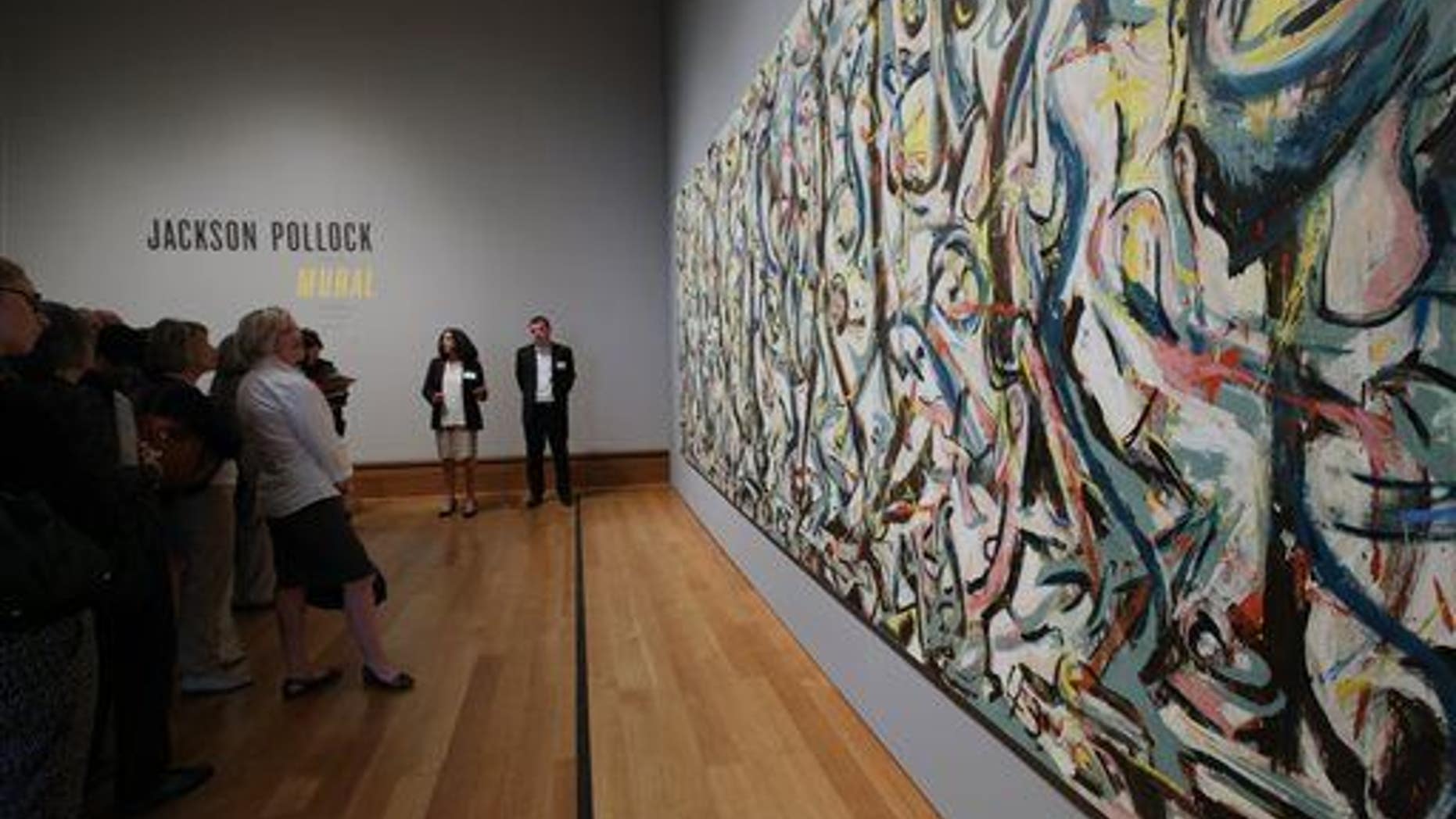 Jackson Pollock's remarkable works have long mesmerized art lovers and scientists alike. Scientists were particularly impressed to learn back in 2011 that Pollock's work took advantage of fluid dynamics even before physicists studied the principle.
Now, using an experimental technique, researchers in Mexico City have been able to mimic Pollock's unusual art of dripping paint, Phys.org reports. "We can vary the speed and the height at which the paint is ejected onto a horizontal plane," one expert explains.
In the process of their experiments, researchers are shedding new light on how the great American painter created his masterpieces. Paint, like blood, is a non-Newtonian fluid, meaning it changes when put under stress "because it is a little bit elastic," a researcher explains.
Paint, described as a "viscoelastic shear-thinning non-Newtonian fluid," actually gets thinner and flows more easily in response to applied stress. "One particular property of viscoelastic fluids is that they oppose a large resistance to being stretched," the researcher says, and in experiments, researchers found that "some of the blobs in [Pollock's] patterns result from this particular property." The researchers next plan to study fluid dynamics at work in other artists' brushstrokes.
(Read how a man tricked experts with Jackson Pollock forgeries.)
This article originally appeared on Newser: Jackson Pollock: Master of Physics?
More From Newser