It wasn't booze that killed the famous swimming pigs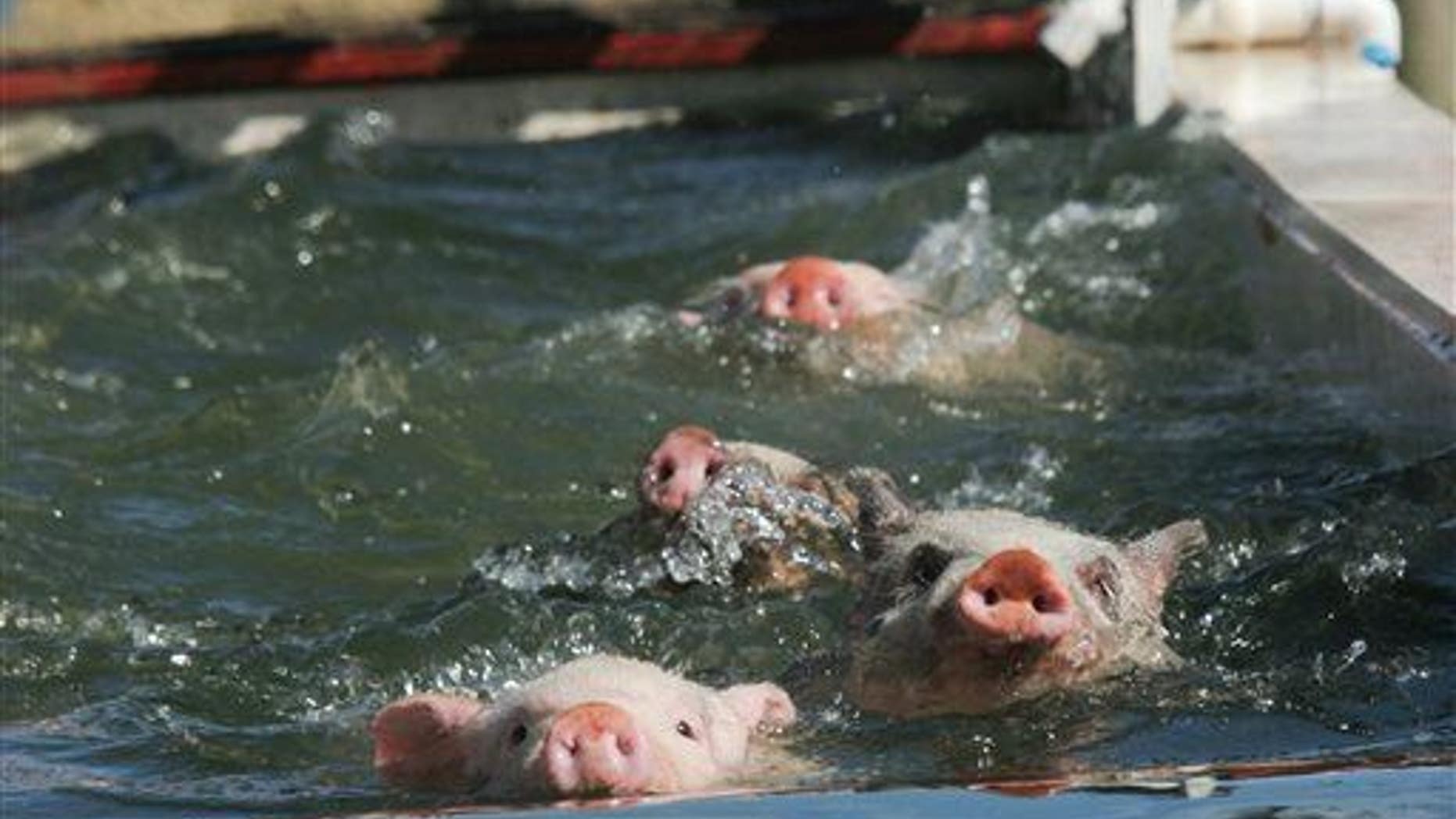 When a spate of unexplained deaths among the famous swimming pigs of the Bahamas made headlines last week, one of the wilder theories was that tourists were getting them drunk on alcohol in fatal quantities.
The real reason appears to be less sensational: sand. Veterinarians examining the bodies of some of the pigs found large amounts of undigested sand in their stomachs, reports National Geographic.
The finding doesn't exactly let tourists off the hook, however. The main theory is that people threw scraps of food on the beaches for the pigs, or perhaps left the scraps there inadvertently.
Either way, the pigs grew accustomed to foraging there for food, and they consumed too much sand in the process. "Sand cannot be digested, and the autopsy ... found that they had a good amount of sand in their stomach," says the agriculture and fisheries minister, per the local Tribune.
It's possible other factors were at play, including an unusually dry January that resulted in less fresh water than usual for the pigs to drink. But the ingestion of sand is now believed to be the main culprit, and the next step is to put restrictions in place to better protect the pigs, which have been a tourist draw for about 30 years now.
"If you want to swim with the pigs that's fine, but we believe that feeding them is going to be a problem," says the minister. The good news is that the remaining 15 pigs are in good health, notes LonelyPlanet. (Texas is worried about its feral pig population.)
This article originally appeared on Newser: It Wasn't Booze That Killed Famed Swimming Pigs