Isolated Amazon tribe initiates first contact, catches influenza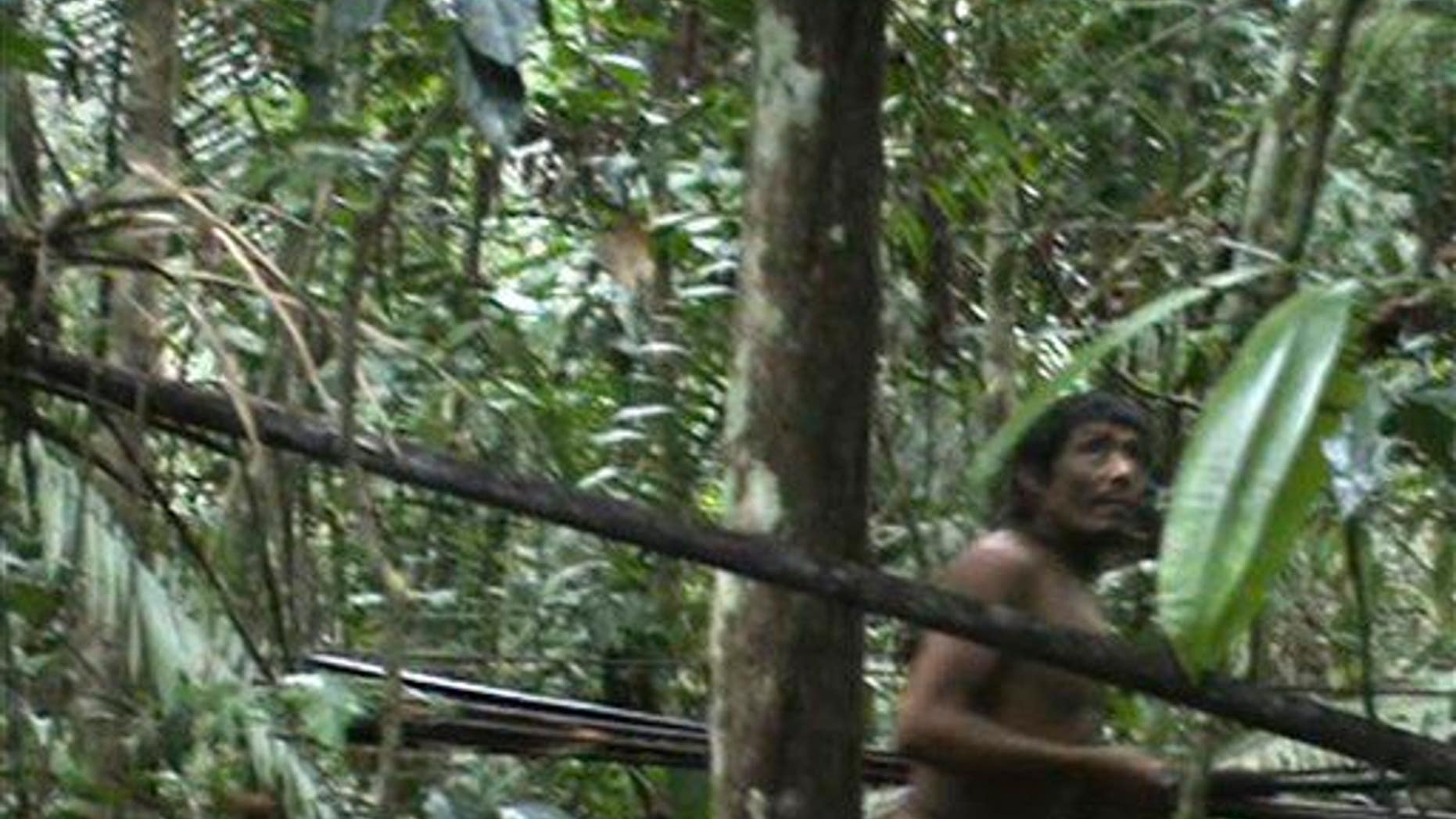 When an isolated tribe emerged from the Amazon in recent weeks and initiated contact with Brazilian scientists in the village of Ashaninka near the Peruvian border, some called the move "potentially tragic"—and, indeed, though they were quickly quarantined for their own safety, all five men and two women were sick with the flu within days.
After extensive back-and-forth with doctors flown into the remote village, the reluctant tribespeople agreed to take medicine, and no one died, Forbes reports. Still, according to Brazil's Indian protection agency, FUNAI, researchers now fear that the tribespeople, who were given flu shots before they returned to the jungle, may have brought the disease to their home and spread it to other vulnerable people, Science reports.
"Only time will tell if they reacted quickly enough to divert a catastrophic epidemic," says one expert. Some experts say that diseases are likely responsible for wiping out many aboriginal populations up and down the Americas over the past 500 years.
With neither natural immunity nor modern medicine, diseases they've never encountered can prove punishing and deadly. Officials think the tribe initiated contact (something so rare it hasn't happened in the Amazon in decades, Popular Science reports) because of continued harassment by illegal loggers and drug traffickers who have moved into their lands—"The group told us their tribe had been shot at by white men," says a FUNAI worker.
It's unclear whether they got the flu from that contact, from villagers in places they'd recently raided for food and tools, or from the scientists they met when they emerged from the jungle.
Researchers say the tribe may be part of the Chitonahua people; they wore only bark belts and carried wooden spears, bows, and arrows. (One advocacy group says the tribe may have reached out because it feels it has "nowhere left to go.")
More From Newser