India Fights Monkeys With Bigger Monkeys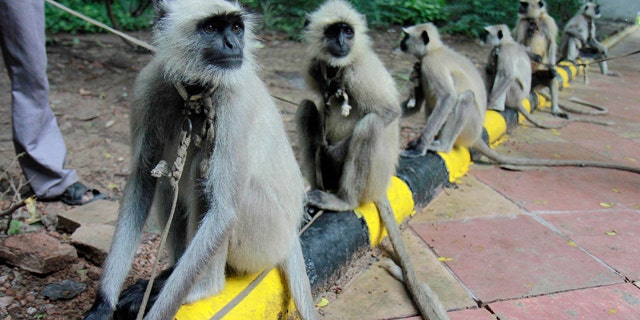 NEWYou can now listen to Fox News articles!
Delhi authorities were set to deploy a contingent of langurs -- a large breed of monkey -- at Commonwealth Games venues to help chase away smaller simians from the sporting extravaganza.

From Wednesday, 10 langurs will be put on duty outside several Games venues in the Indian capital, with the swimming complex seen as particularly vulnerable to monkey misbehavior, an official said.

The New Delhi Municipal Council (NDMC) has a regular team of 28 langurs which are used to scare away their weaker brethren in VIP areas of the city.

"From tomorrow onwards we will increase the number of langurs from 28 to 38. The additional langurs will take care of the Games venues and other important areas," an NDMC official told the Press Trust of India news agency.

Animals have so far posed major headaches for the under-fire organizers, with stray dogs found in venues and a snake captured at the tennis complex.

Monkeys are a common sight in the verdant Indian capital, where they routinely scamper through government offices, courts and even police stations and hospitals.

In 2007, the deputy mayor of New Delhi died from a fall after being attacked by a group on the terrace of his home.