In first since 1914, 'extremely rare' dodo skeleton sold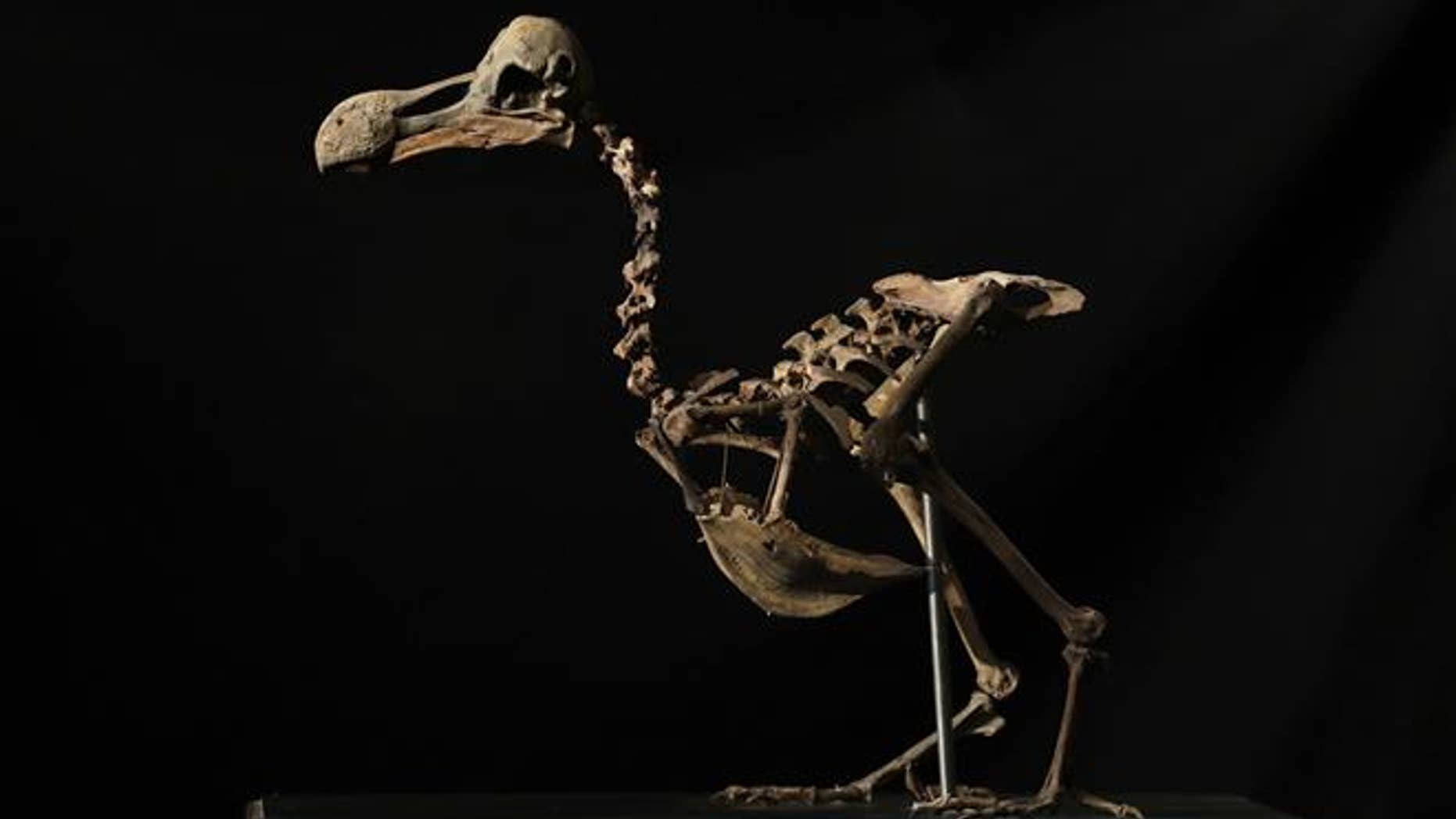 All that's left of the dodo bird is a smattering of bones—a nearly complete set of which has just sold for $431,000 at auction. This "extremely rare" version is one of the most complete with about 95% of bones present, reports the BBC.
Only a portion of the skull and a set of claws are lacking, reports CNN. The skeleton—believed to be the first sold since 1914—was actually pieced together over four decades by a collector, which isn't atypical.
"There are only twelve close to complete dodo skeletons in the world," all in the possession of museums, and all but one are composites, says Erroll Fuller of Summers Place Auctions in the UK.
Found on Mauritius in the 16th century, the dodo disappeared by the late 1600s at the hands of humans and newly introduced dogs and monkey, Fuller says.
Most of the bones that make up existing dodos were taken from Mauritius in the 19th century, but the island has since banned their export. That's one reason people were so interested in the skeleton.
But the dodo also "represents extinction and how fast man can influence the environment," says Fuller. "Whether we're actually learning the lesson, I don't think I'd like to say," he adds, per CBS News.
The BBC spoke to the unnamed collector who pieced together the bird, whose initial purchase was a foot bone in the 1970s. He didn't imagine it would lead to full skeleton.
"I finally found myself looking at a dodo in my workshop, something so extraordinary that I hadn't really imagined it would happen," he says. (Dodos were pretty smart.)
This article originally appeared on Newser: 100-Year First: 'Extremely Rare' Dodo Skeleton Sold