Hurricane Irma causes Kennedy Space Center to close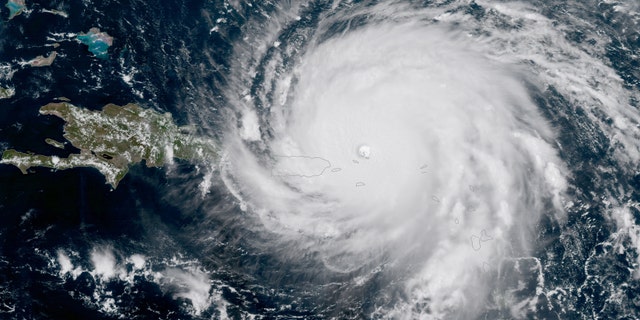 NASA has closed Kennedy Space Center in Titusville, FL. as the state braces for the impact of Hurricane Irma.
Arguably NASA's most important launch site, Kennedy will be closed from Sept. 8 to at least Sept. 11, because of the approaching storm.
"The storm currently is expected to make its closest approach to the Kennedy/Cape Canaveral Air Force Station area during the weekend," NASA said in a blog post. "Currently a Category 5 hurricane, Irma could potentially bring heavy rain and strong winds to the spaceport."
SPACEX LAUNCHES AIR FORCES'S SUPER-SECRET MINISHUTTLE
The government agency added that the facilities and infrastructure will be secured. Following the storm, "Kennedy's Damage Assessment and Recovery Team will evaluate all center facilities and infrastructure for damage."
This is not the first time Kennedy Space Center has had to deal with a storm of this magnitude and over the years, it has beefed up its preparations.
In 1992, Hurricane Andrew hit the space station, eventually causing all new buildings to be constructed. Located at Cape Canaveral, Kennedy was rebuilt to handle hurricane-force winds of up to 125 miles per hour.
According to latest data from the NOAA, Irma is expected to have "maximum sustained winds" near 155 mph.
In getting ready for the storm, Kennedy used an alert scale knwon as Hurricane Condition (HURCON), which was initially designed for U.S. armed forces. In using HURCON, workers that lease space at Kennedy, which include SpaceX and Boeing, were able to secure their hardware.
Earlier this week, SpaceX, run by Elon Musk, was able to send a secret space shuttle from Kennedy, the X-37B Orbital Test Vehicle using its Falcon rocket.
The Associated Press contributed to this report.
Follow Chris Ciaccia on Twitter @chris_ciaccia