Hurricane Harvey caused Houston to sink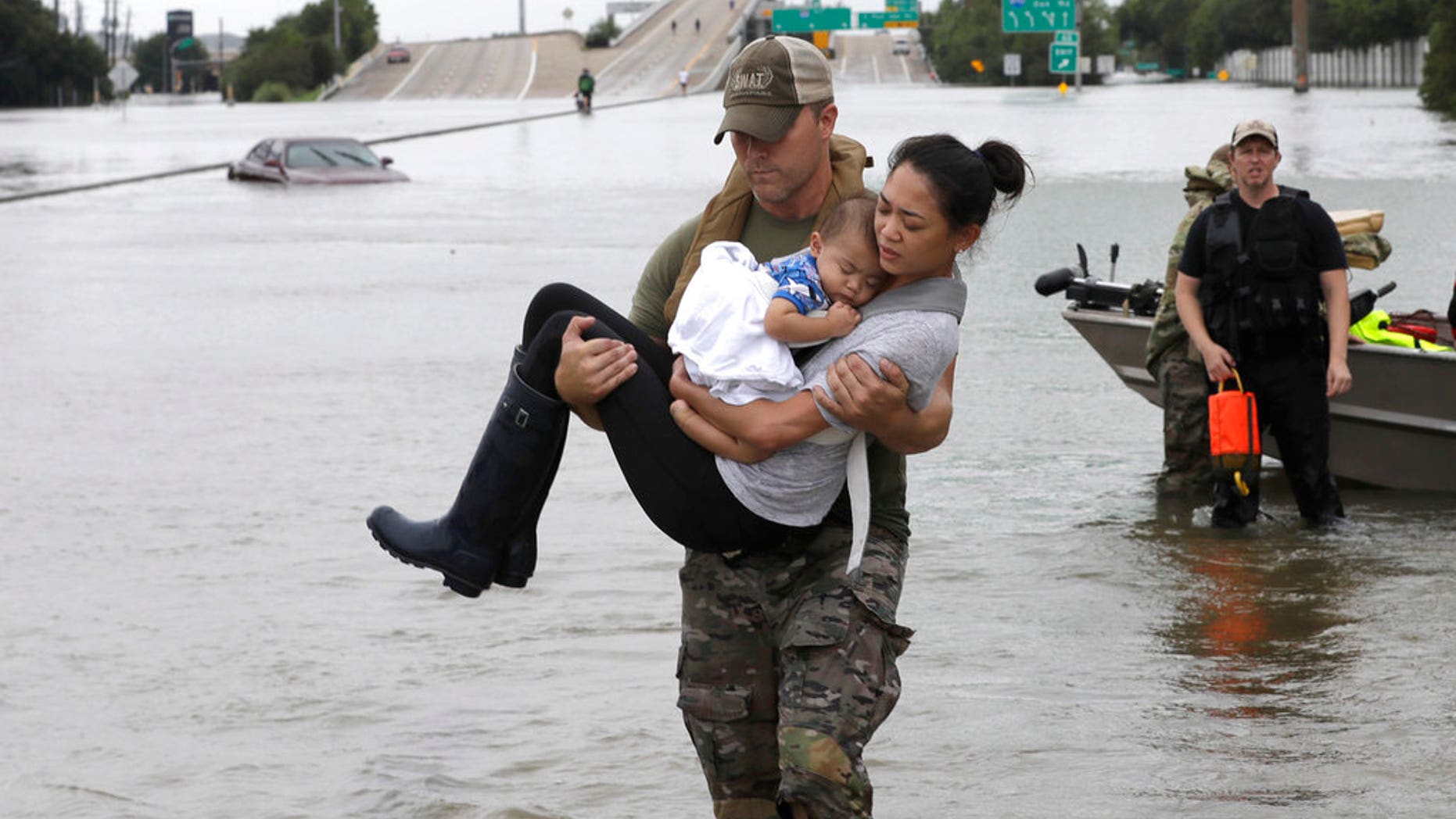 The city of Houston is now two centimeters lower because of torrential rains and floodwaters brought by Hurricane Harvey.
GPS data showed that America's fourth-largest city sank about three-quarters of an inch under the heavy weight of Harvey waters, according to Chris Milliner, a postdoctoral fellow at NASA's Jet Propulsion Laboratory at Caltech.
But Houstonians will likely bounce back up in no time.
"This should be a temporary drop," Milliner told the Houston Chronicle in an email.
"Once floodwaters recede, we should expect a similar, but opposite elastic response of the crust, i.e., uplift. Similar to if you were to jump on-and-off your mattress."
This story originally appeared in the New York Post.