'Hunger stones' with dire warnings have been surfacing in Europe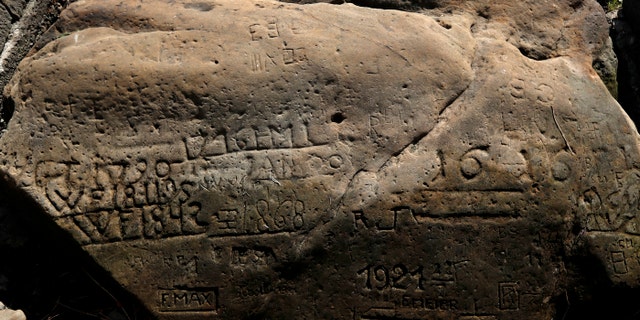 "If you see me, weep."
Those foreboding words, written in German in 1616 and inscribed on a "hunger stone" in Central Europe, have reappeared after a prolonged drought caused water levels on some parts of the continent to drop.
The stones have traditionally sat below the water line near the Elbe River in the Czech Republic, but because the current drought is so intense, about a dozen of them have now been revealed.
The authors of a 2013 study on historic droughts in the region said the stones, which all contain similar bleak messages and often date back hundreds of years, were "chiseled with the years of hardship and the initials of authors lost to history."
NASA CHIEF WANTS TO SEND HUMANS TO THE MOON, 'TO STAY'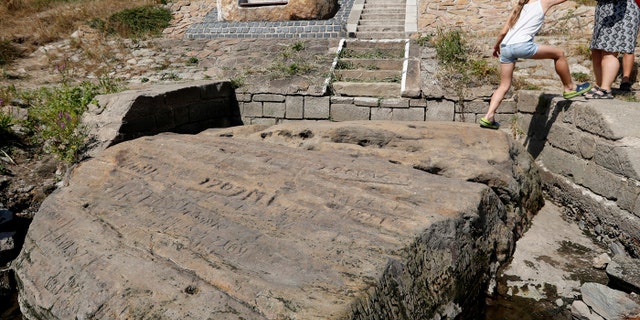 Another stone in Germany records the following message: "If you will again see this stone, so you will weep, so shallow the water was in the year 1417."
It's not clear why the messages are so distraught.
Experts say that when a severe drought arrived, it could signal a bad harvest, which could lead to a lack of food and higher prices. If water levels continued to sink, it could thwart river transportation and threaten the livelihoods of families living nearby.
With the Elbe at its lowest level in at least a half century, the drought it also uncovering things like unexploded World War II bombs.
The Associated Press contributed to this report.